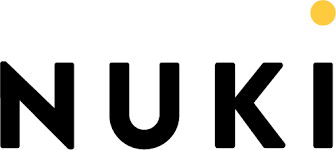 Selected products from this vendor are presented on this page, with my assessments where I have personal experiences to share. The links are primarily directed to the vendor's own pages, in English; for local pages/prices you will have to conduct your own search.
About the vendor and its products
Nuki is, as far as I can tell, an Austrian company built around a smart door lock, Nuki Smart Lock 2.0, which has a unique twist to this type of product. Instead of replacing the whole lock, this is based on a different approach, where a "box" in mounted on the inside of the door and this turns the key (which must be left in the lock). If you have a door where this will work, it seems like a very easy way to make it "smart". There are also some accessories:
Nuki Bridge, which gets the lock connected to allow it to be controlled from anywhere

Bluetooth Fob, which is a "remote control" for the lock

Keypad, a numerical keypad for opening the lock
The system is controlled from a dedicated Nuki Smart Lock app, but Nuki is also compatible with Amazon Alexa, Google Home, Apple Home, and IFTTT.
We have no experiences with products from this vendor.