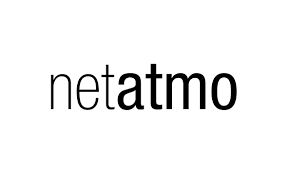 Selected products from this vendor are presented on this page, with my assessments where I have personal experiences to share. The links are primarily directed to the vendor's own pages, in English; for local pages/prices you will have to conduct your own search.
About the vendor and its products
Netatmo is a French company, owned by Legrand, which eventually has come to offer a number of categories of products for smart homes. Legrand is a large company behind a very broad range of products, but when it comes to the smart home, the selection is the most varied under the brand name of Netatmo, we the most relevant products are:
Security cameras, per now in to editions; Welcome for indoor use and Presence and Netatmo Smart Outdoor Camera with Siren for outdoor use

Weather monitoring, including a complete weather station, with outdoor and indoor module, wind gauge and rain gauge

Thermostats, for different purposes, like central heating and radiators

Air quality monitoring, primarily in the form of an air quality sensor and a set of components for controlling Velux windows, under the name of Velux Active with Netatmo

Smart smoke alarm, with 10 years battery life

Smart sirene, which can be integrated with other components

A door/window sensor, which uses 2 AAA batteries

A smart doorbell, Smart Video Doorbell

A smart door lock, which is very small

A smart control unit for air condition devices, Smart AC Controller

In January 2020, yet another product was announced, a smart door lock, Smart Door Lock and Keys, with a twist in that the lock is opened using smart keys (or with a phone app)

In cooperation with aldes, a system called Aldes EasyHOME® with Netatmo, has also been announced, which is a smart ventilation system for the whole house
The mother company Legrand has a very extensive selection of products for all kinds of electrical systems, and as a collaboration/joint use of branding, several series of products have been launched under the heading Wiring Devices "… with Netatmo". These have names like Célina, Dooxie, Mosaic, etc. and each line offers switches, dimmers, outlets, etc. What is somewhat strange is that the different lines are only available in certain countries, as outlined in a table on the site, and the selection of countries is a little peculiar in that it is concentrated either around central European countries, countries with French as the main language, or some other seemingly random countries. I assume this is down to national certification, but it is a shame the availability is not better since there are many exciting products here that really no-one else offers.
Netatmo offers not only one, but several apps to control its different products. Regarding integration with other platforms, some selected products are compatible with Google Assistant, Amazon Alexa, Apple Home, and IFTTT
In addition, Legrand has launched a different series of products under the brand name radiant, which only seems to be available in the USA. The selection is gradually widened, with several new products launched in the fall of 2019, so that it now includes:
Smart light switches (there is no dedicated page for these, but they are presented on the site featuring radiant products), in many different versions and colors, based either on wifi, radio frequency, or even some with Apple Home integration (for the latter, there is, e.g., an on/off switch and a dimmer switch)

Combined smart power outlets/smart light switches, also these come in a number of versions, including with Apple Home integration (a combined power outlet and on/off switch and a combined power outlet and dimmer switch)

Smart light strip, with white and colored light, in 2 m length, which can also be extended to 10 m by using extensions

Motion sensor, using Bluetooth for communication

Door/window sensor, which also uses Bluetooth
Legrand offers a Legrand Home + Control app to control the products. When it comes to other platforms, some are compatible with Google Assistant, Amazon Alexa, and Apple Home.
In our home we have a weather station and associated components, see more specific experiences in the table below.
Notice that on phones, the table might only display in landscape mode
| Component | Room | Experiences |
| --- | --- | --- |
| Weather station with indoor/outdoor module | Living room and outdoor | This is not very actively used. It does what it is supposed to and provides some relevant information about conditions outdoor and indoor, but we don't pay much attention to the data. Via Homebridge, the sensor data appear in the Home app, but they are not used for any programming. Installation and setup was easily done and the modules are fairly discretely looking. |
| Wind gauge | | This in integrated into the control of the sun screen in the living room, see more details about the challenges of utilizing the signals from the gauge in the room description. To obtain the most correct measurements, it must be installed high up and free from obstacles in its vicinity, but it is easy to mount using the attached or additional fixtures (which can be purchased separately). So far, it has worked flawlessly, it seems to give quire precise measurements and has withstood the weather well. |
| Rain gauge | | This was actually purchased primarily to be able to measure the rainfall throughout the year and compare this with what is forecast in the local newspaper. We have for many years observed that while 0 mm precipitation is forecast, it will be pouring down. Having facts about rain amounts will partly allow us to better predict rain and partly I have a faint hope that this data can lead to improvements in the algorithm used for our local area. The gauge was easy to install, does not require emptying or any manual reading, it takes care of itself and works very well. |
| Velux Active with Netatmo skylight control | | This is a "package solution" with motor, sensors, and remote controls that allow controlling a skylight in different ways and setting up automatons. Altogether, a complete solution is quite expensive, up to 1,000 euros, but we managed to buy them secondhand at much lower prices. Despite consisting of many components, the installation was easy to accomplish and the system works well. |
| Smart video doorbell | Outdoor | Having grown more and more displeased with our Ring doorbell, this was eventually uninstalled and replaced with Netatmo's doorbell. This has proven to be very reliable, it does not require recharging at regular intervals, picture and sound are good, and additional functionality in the form of a motion sensor and smart notifications are useful. In addition, it has built-in support for Apple Home, although per now not HomeKit Secure Video. |