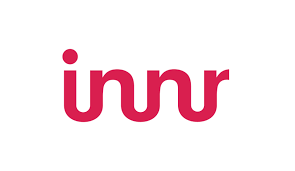 Selected products from this vendor are presented on this page, with my assessments where I have personal experiences to share. The links are primarily directed to the vendor's own pages, in English; for local pages/prices you will have to conduct your own search.
About the vendor and its products
Innr is a Dutch company founded by lighting people who previously worked for Philips and IKEA. Today, the company offers a number of products within smart lighting:
Smart light bulbs, for both white and colored light, with sockets of type E27, E14, and GU10, e.g., Smart Bulb Colour E27 Z3.0

Smart light sources, including light strip, spot lights, spot kit, and cabinet light

Base station, called Bridge, to connect bulbs and light sources

Control devices, including a smart plug and remote control
Innr provides a dedicated app for controlling the products. The protocol used is Zigbee (more about this under control & automation). Concerning compatibility with other products, the situation is a bit confusing; bulbs and light sources can be used with a Philips Hue bridge. But they are not compatible with Apple Home, while Amazon Alexa and Google Assistant can be used if you also have a Hue bridge. There does not seem to be support for IFTTT, but they work with Samsung SmartThings and there is a Homey app.
We have no experiences with products from this vendor.