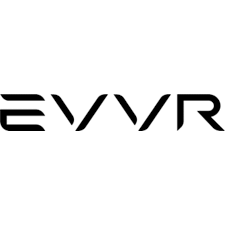 Selected products from this vendor are presented on this page, with my assessments where I have personal experiences to share. The links are primarily directed to the vendor's own pages, in English; for local pages/prices you will have to conduct your own search.
About the vendor and its products
Evvr is a Chinese company that, at least per now, offers a relatively limited selection of products:
Smart replay switches, in a normal version and a "light" version. Especially the normal version, called In-Wall Relay Switch, is interesting since this product is quite unique. There are many smart relays, which are installed behind an existing switches, but this one is split into two parts. This allows the actual relay to be very small and can thus fint more wall boxes or similar cavities, and this is combined with a wireless switch unit.

"Brains" for smart homes, in two versions, which support products from different other vendors.

Smart switch, a wireless switch for wall mounting with an LCD screen, which can control Zigbee devices.
As far as I can tell, only the smart relay is compatible with any other ecosystems, namely Apple Home.
We have no experiences with products from this vendor.