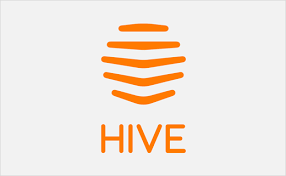 Selected products from this vendor are presented on this page, with my assessments where I have personal experiences to share. The links are primarily directed to the vendor's own pages, in English; for local pages/prices you will have to conduct your own search.
About the vendor and its products
Hive is a British company with its origins in British Gas, and the products are primarily designed for use in Britain/Ireland. The product selection is quite similar to other vendors, but also with some more unique solutions, including various services/subscriptions linked to the physical devices:
Hubs, in a couple of different version, including built-inmemory so that the smart home will work even if the network connection is lost. For some of the products, a hub is required.

Heating solutions, spanning smart termostats and a smart radiator valve

Security solutions, which in addition to various sensors (see below) primarily consist of outdoor and indoor security camera

Smart lighting, including a number of different smart bulbs, with sockets E14, E27, and GU10

Sensors, for door/window and motion

Smart plug, with a physical on/off switch

Leak monitoring, consisting of a physical sensor and a service linked to this
I have no personal experiences with any of these products, but I am especially fascinated by the in-wall outlets, allowing replacing traditional outlets with smart versions.