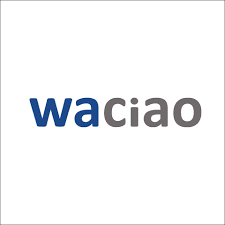 Selected products from this vendor are presented on this page, with my assessments where I have personal experiences to share. The links are primarily directed to the vendor's own pages, in English; for local pages/prices you will have to conduct your own search.
About the vendor and its products
Waciao is a company that was established as recently as in 2019 in Los Angeles, by Apple Home enthusiasts with long experience with the platform. A whole range of products was announced at CES in January 2020, but it is a bit unclear whether these are actually for sale by now. The selection is indeed broad, though:
Base station, Smart Gateway, a Zigbee-based base station which is required to use some of the products, especially the sensors, but it is sometimes difficult to determine which products actually require it

Smart light bulb, Smart LED Bulb, with white and colored light, and seemingly with a socket that will fit both E26/E27 lamps and work for 100-240 V

Smart plugs, in some versions, Solo Smart Outlet (US)/Dual Smart Outlet (US), for the North American market, and also a version for China, which all monitor energy consumption

Smart light switches, also these in versions for North America and China, in editions with one/two/three switches, like for example Solo Smart Wall Switch (US)

Various sensors, where many, if not all, require the base station and for which there generally is little details provided:

Smart Air Quality Monitor

Smart Carbon Monoxide Sensor

Smart Smoke Sensor

Smart Temperature and Humidity Sensor

Smart Water Leakage Sensor

Smart Motion Sensor

Smart Door Sensor

Wireless "scene switcher", Smart Scene Switch, which also seems to require the base station and comes with four switches that can be programmed to activate scenes/programs

Indoor security camera, Homekit Enabled Wireless Indoor Camera, which can see in the dark using infrared and also has two-way audio

Doorbell, Homekit Enabled Video Doorbell, with video and two-way audio

Smart Roller Window Blind, which seems to be designed for blinds that are operated using a chain, and where the motor is DC so perhaps possible to use also in Europe
It is also unclear whether a dedicated app is required to install/operate the products, but there is a waciao app.
In any case, the company makes a point out of the fact that the products have been designed to work inside the Apple Home ecosystem, and there does not seem to be support for any other platforms.
We have no experiences with products from this vendor.