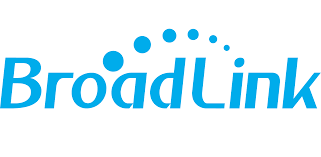 På denne siden presenteres utvalgte produkter fra denne produsenten, med mine vurderinger der jeg har egne erfaringer med produkter. Lenkene er primært til produsentens egne sider, for norske forhandlere/priser må du gjøre eget søk.
Om produsenten og dens løsninger
Broadlink is a Chinese company that on the one hand offers classical products for the smart home and on the other hand sets itself apart from similar companies through its universal remote controls. These are useful to control "non-smart" products as part of a smart home system. Key products from Broadlink are:
Smart plugs, in some versions

Smart light sources, in the form of a couple of smart bulbs and a light strip

Smart light switches, including one with a touch panel

A couple of sensors; motion sensor and door/window sensor

Base station, but it is unclear to me whether this is required to connect some of the above-mentioned products

Universal remote controls, in a couple of variants (one that only supports IR and one that supports both IR and RF), even though the term universal remote control can be a little misleading - these are units that can send signals to control different products that can be operated using a remote control, but there are no buttons on the Broadlink units, the signals must be triggered from an app on a phone or other device
Broadlink offers its own Broadlink app, but the products are also compatible with Google Assistant and Amazon Alexa as well as IFTTT. Via Homebridge it is also possible to integrate the universal remote controls into HomeKit.
Merk at på telefon vises tabellen kanskje bare i landskapsvisning
| Komponent | Rom | Erfaringer |
| --- | --- | --- |
| Broadlink RM4 Pro | | Denne "universalfjernkontrollen" ble anskaffet for å integrere en fremtidig takvifte i HomeKit. Takviften er enda ikke anskaffet, men Broadlink-enheten har gjort det mulig å kople noen gamle Nexa smartplugger (som bruker en RF-basert fjernkontroll) til HomeKit, og også en RF-styrt laser for julebelysning. Det skal ikke nektes for at dette krever noe innsats, med å registrere RF-kodene, lime disse inn i Homebridge config-filen, osv., men egentlig ikke veldig komplisert. En slik enhet åpner derfor for å "gjøre smart" produkter som ikke er på nett på noe som helst slags vis, men som kan styres med en gammeldags fjernkontroll. Det eneste som ikke er helt optimalt er at status vist i HomeKit kun baserer seg på hvilket signal fjernkontrollen har sendt til produktet, det er ikke mulig å avlese reell status (slik at en smartplugg kan tolkes å være på siden på-signal ble sendt, men signalet nådde ikke frem og dermed er den fortsatt av). |