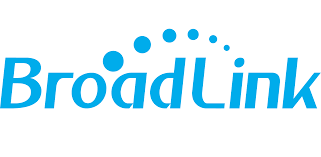 Selected products from this vendor are presented on this page, with my assessments where I have personal experiences to share. The links are primarily directed to the vendor's own pages, in English; for local pages/prices you will have to conduct your own search.
About the vendor and its products
Broadlink er et kinesisk selskap som dels tilbyr ulike klassiske produkter for det smarte hjem og dels skiller seg fra liknende selskaper gjennom sine universalfjernkontroller. Disse er nyttige for å styre "ikke-smarte" produkter som del av et smart hjem-system. Sentrale produkter fra Broadlink er:
Smartplugger, i noen ulike varianter

Smarte lyskilder, i form av et par smarte pærer og en lysstripe

Smarte lysbrytere, hvorav en med berøringspanel

Et par sensorer; bevegelsessensor og dør-/vindussensor

Basestasjon, men det er uklart for meg om denne kreves for å kople til noen av de ovennevnte produktene

Universalfjernkontroller, i et par ulike varianter (en som bare støtter IR og en som støtter både IR og RF), selv om benevnelsen universalfjernkontroll kan være litt misvisende - dette er enheter som kan sende signaler for å styre ulike produkter som kan styres med en fjernkontroll, men det er ingen knapper på Broadlink-kontrollene, signalene må utløses fra app på telefon e.l.
Broadlink har en egen Broadlink app, men er også kompatibel med Google Assistant og Amazon Alexa samt IFTTT. Via Homebridge er det også mulig å integrere universalfjernkontrollene i HomeKit.
Notice that on phones, the table might only display in landscape mode
| Component | Room | Experiences |
| --- | --- | --- |
| Broadlink RM4 Pro | | This "universal remote control" was purchased to integrate a future ceiling fan into HomeKit. The ceiling fan has in fact not yet been bought, but the Broadlink device has made it possible to connect some old Nexa smart plugs (that use an RF-based remote control) to HomeKit as well as an RF-based laser for Christmas lighting. I won't deny that this took some effort, in registering the RF codes, getting these into the Homebridge config file, etc., but really not very difficult. Such a device enables "smartifying" products that are not online in any way, but which can be controlled using a traditional remote control. The only downside is that the state of such products shown in HomeKit is only based on the signal that the remote has sent, it is not possible to read the true state (so that a smart plug can be interpreted to be on since an on command has been sent, but the signal didn't reach the plug, which is in fact still off). |