On this page, I present the actual solutions installed in the stairs of our smart home, with links to specific products used and how these have been set up
This room contains solutions for the following systems (notice that on phones, the table might only be displayed in landscape mode):
Description of the solutions in this room
In the stairs, we have a couple of lighting solutions, first consisting of two wall lamps that each has two Philips Hue GU10 smart bulbs, see picture below. These are mostly controlled based on the time of day; they turn on in the morning with the "Good Morning" scene at 06:30 and off with the "Good Night" scene when we go to bed. They also are part of programs for two of the buttons of the Philips Hue dimmer switch in the library, which respectively turn on/off the lights in the library and stairs. For a room with high ceiling, like a staircase usually is, we can certainly recommend the type of lamps used here, with one bulb pointing up and one down, as they give a nice light effect on the walls.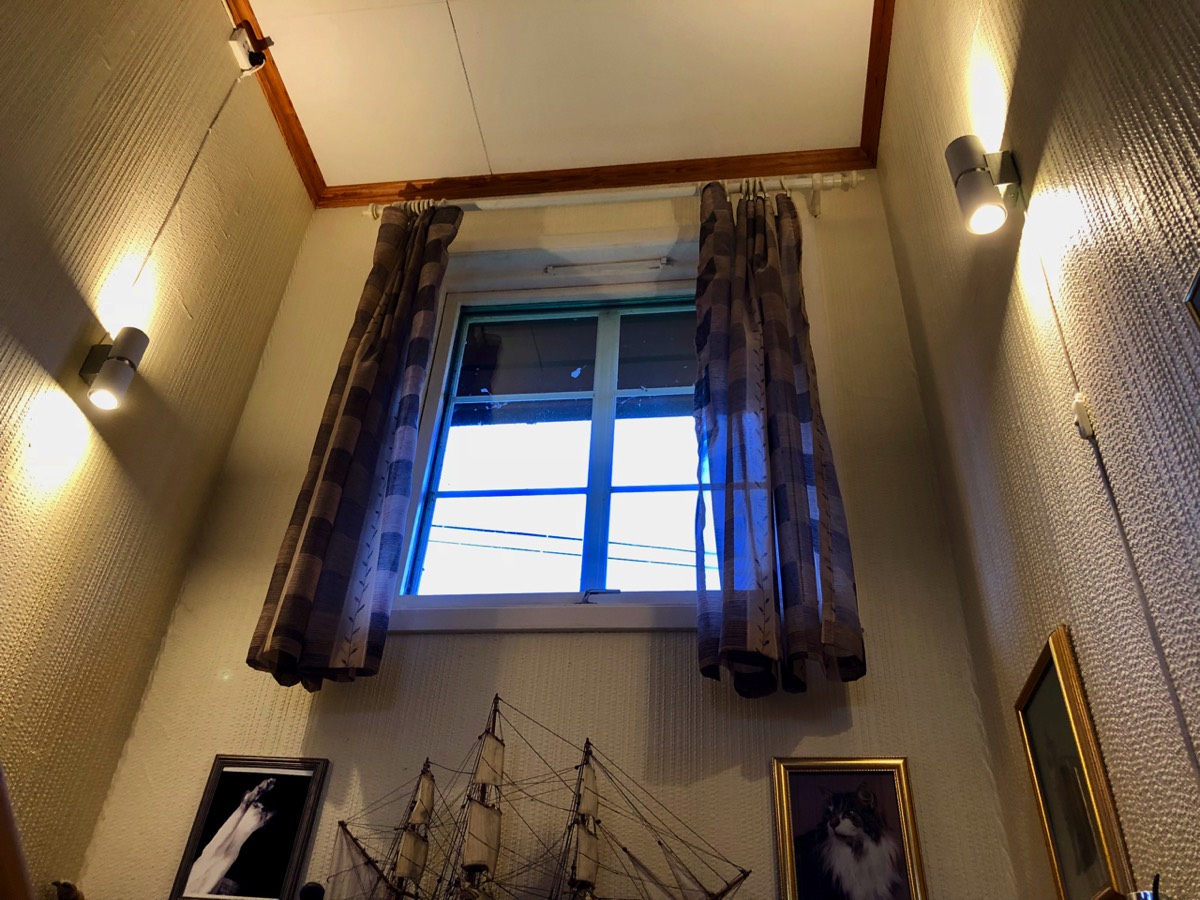 Wall lamps with smart GU10 bulbs
As mentioned under some other rooms, a challenge about smart lights is that they "work" only as long as they have power and are connected online, something that can be a challenge for lights that can be turned off using an old-fashioned light switch. This was the case here, so after a while, the old wall switch was replaced by a smart witch from Aqara, see picture below. This makes it possible to turn on/off the lights using a physical switch while allowing "reactivating" the smart bulbs without having to use that physical switch.
An Aqara smart switch controls one of the wall lamps in the stairs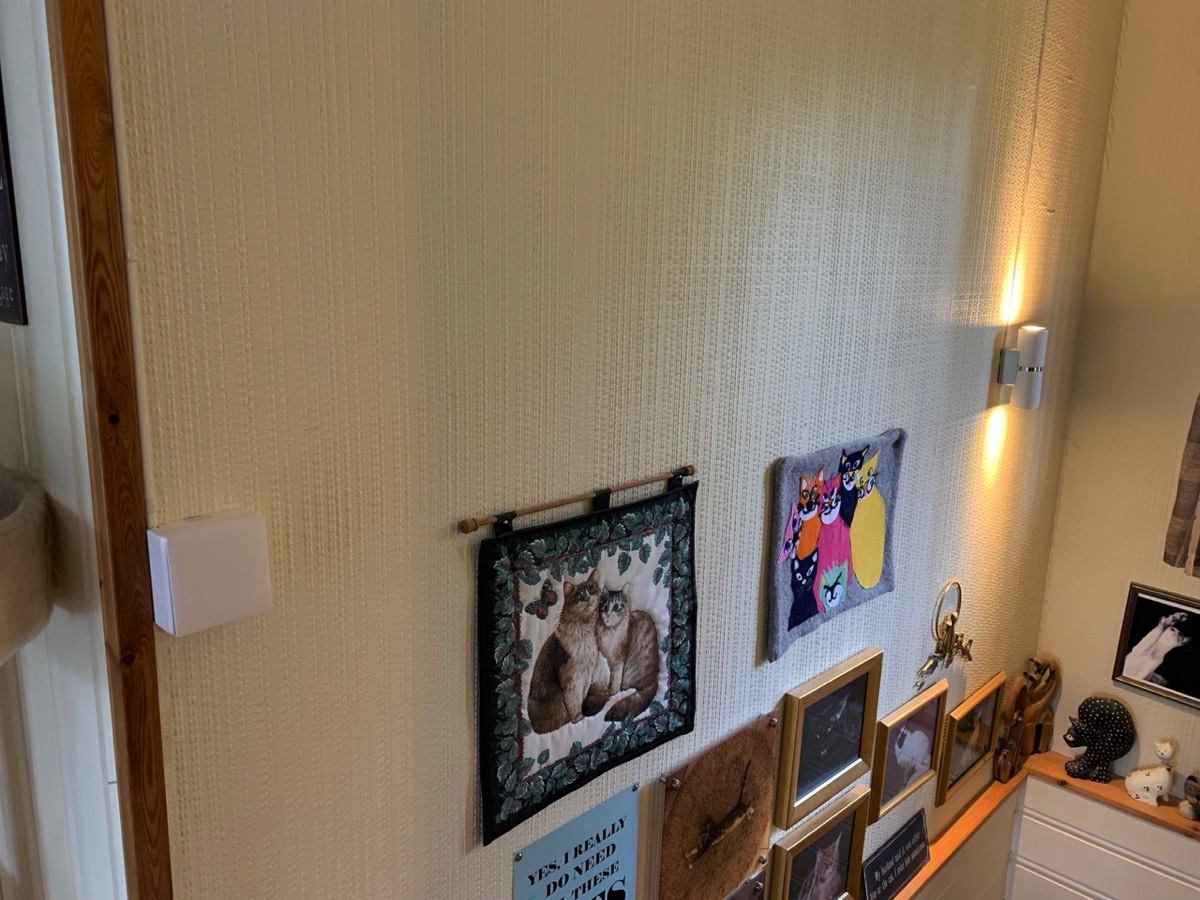 Recently, yet another light source, the very last in the house with purely manual control, was connected. A Yeelight smart bulb that did not work in the fish tank in the living room was put in a spot light in the staircase, see pictures below. The spotlight is hardly ever in use, but connecting it "closed a gap".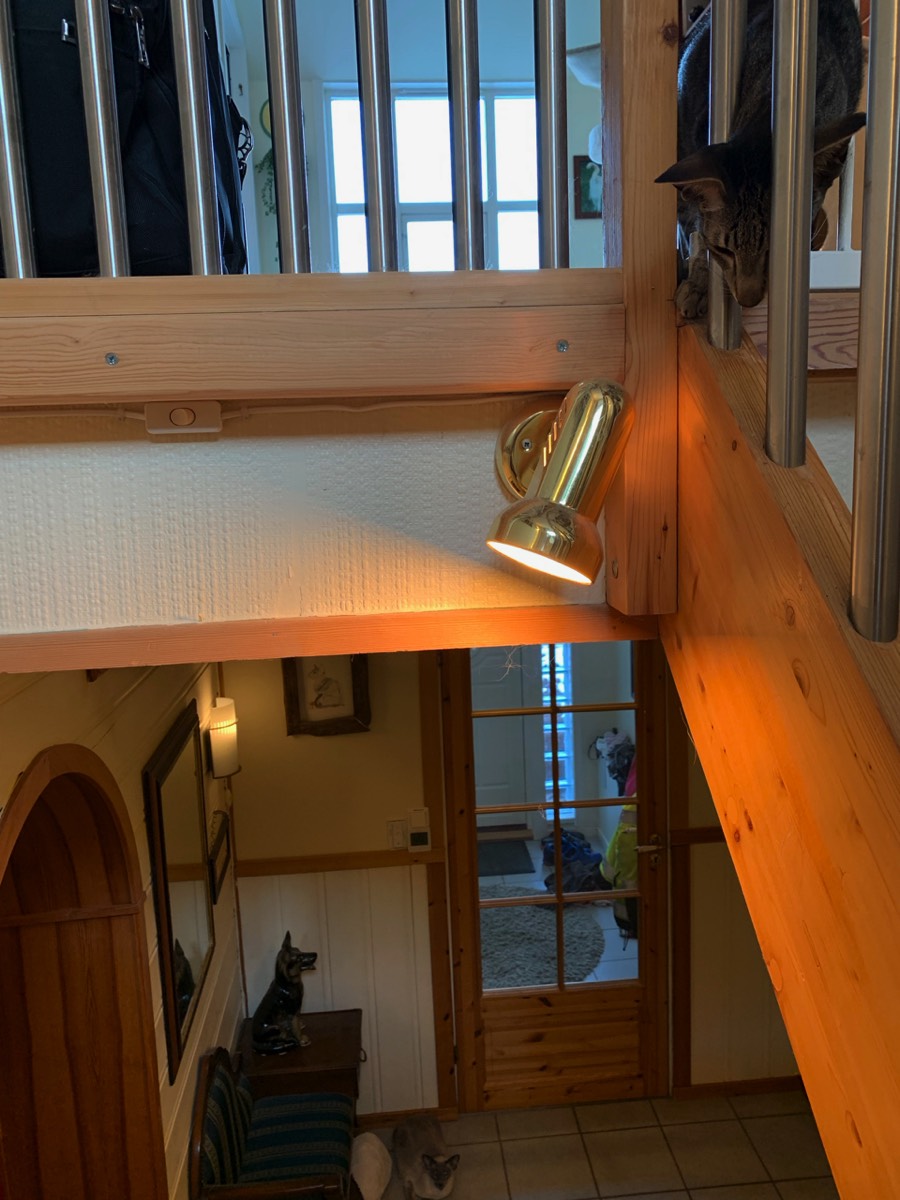 Spotlight in the staircase with a Yeelight smart bulb
This is the first and only Xiaomi smart plug we have acquired. It is slightly bigger, in depth, that the IKEA version, but otherwise quite similar. I hav in advance checked that it should be able to connect to HomeKit by linking it to our Aqara hub, but it turned out it comes in two editions; one based on Zigbee and one based on WiFi. By mistake, I ended up with the latter, and so far I have found no way to expose it to HomeKit, neither via Homey, nor Homebridge or SmartThings. If it has been easier to replace it, I would, but since this light is so very rarely in use, we can live with this.
The very last light source here is Philips Hue lightstrip installed under the stairs leading from the basement to the first floor, along the side wall, see picture below. This gives a subtle and nice light in an otherwise dark area, and it is part of the scenes "Afternoon Lights" and "Good Night".
Hue light strip installed along the stairs, giving the cats better light in their "bathroom"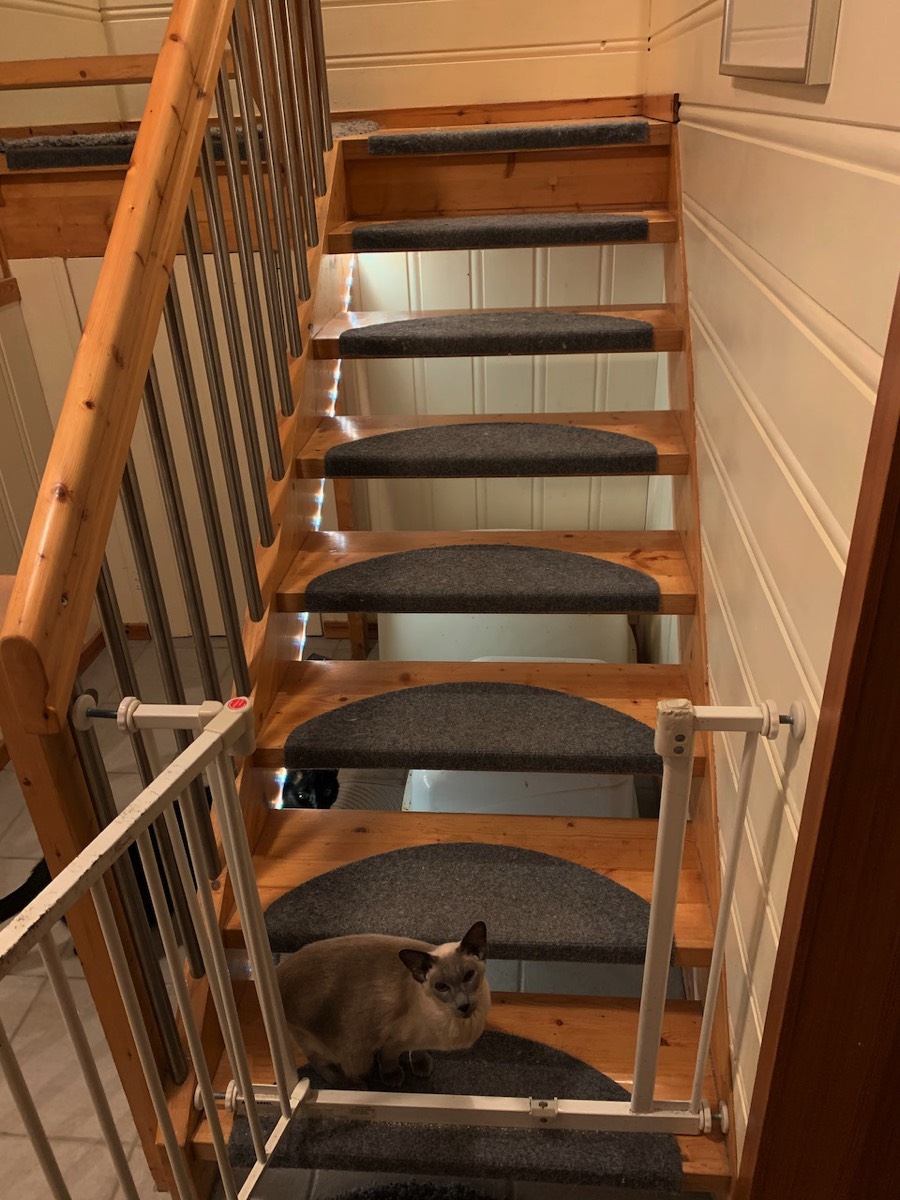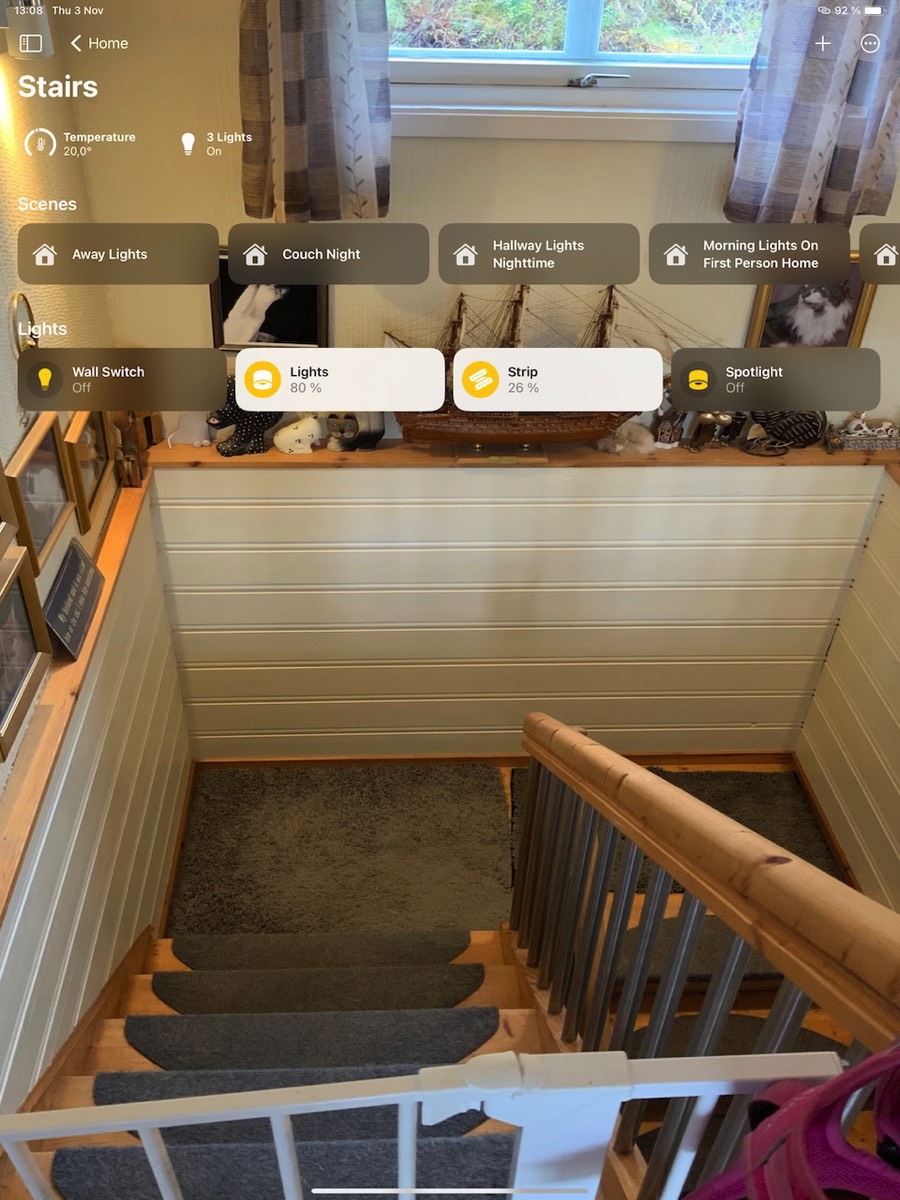 The devices in the staircase as they appear in the room view in the Home app, where the wall switch is always on