On this page, I present the actual solutions installed in the outdoor shed of our smart home, with links to specific products used and how these have been set up
This room contains solutions for the following systems (notice that on phones, the table might only be displayed in landscape mode):
Description of the solutions in this room
In the outdoor shed, a wall lamp with a traditional bulb had been installed and using a manual wall switch, see picture below. The bulb is now replaced by a Philips Hue E27 smart bulb. This light bulb has been controlled by both an Eve and an Aeotec door sensor, but both had problems with staying connected and updating the status. We therefore now have an Aqara sensor, and this works perfectly, with the light turning on/off as the door opens/closes.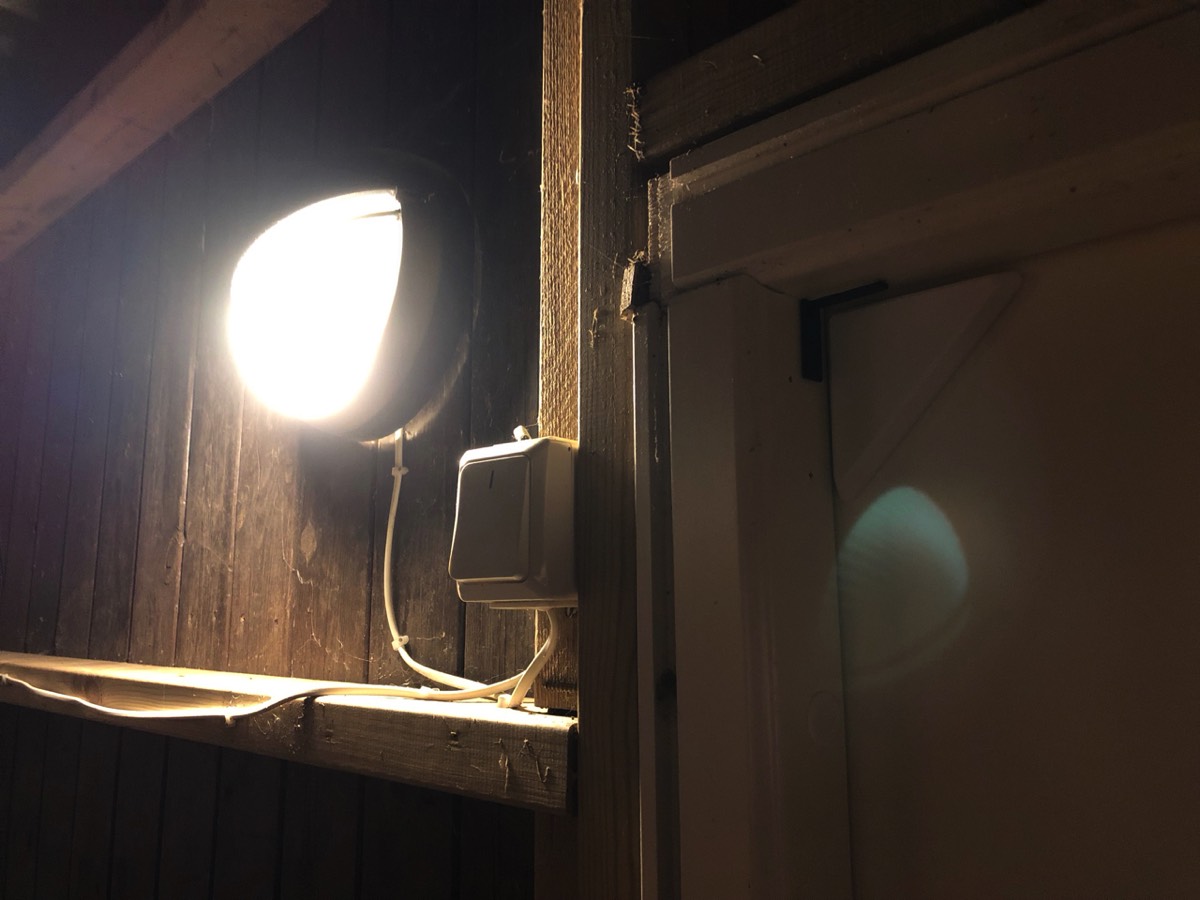 Aqara door sensor that controls the wall lamp (the photo on the left also shows the old Aeotec sensor)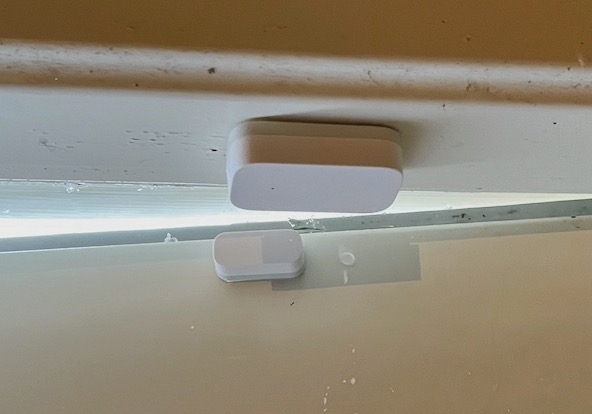 This shed is quite long and the lamp by the door did not provide much light at the far end. When an IKEA Trådfri smart bulb became available we got a portable work lamp and put the bulb in this. Normally the lamp hang from the rafter by the back wall of the shed, see picture below, but if needed it can also be moved around in the shed.
Portable work lamp with a smart IKEA bulb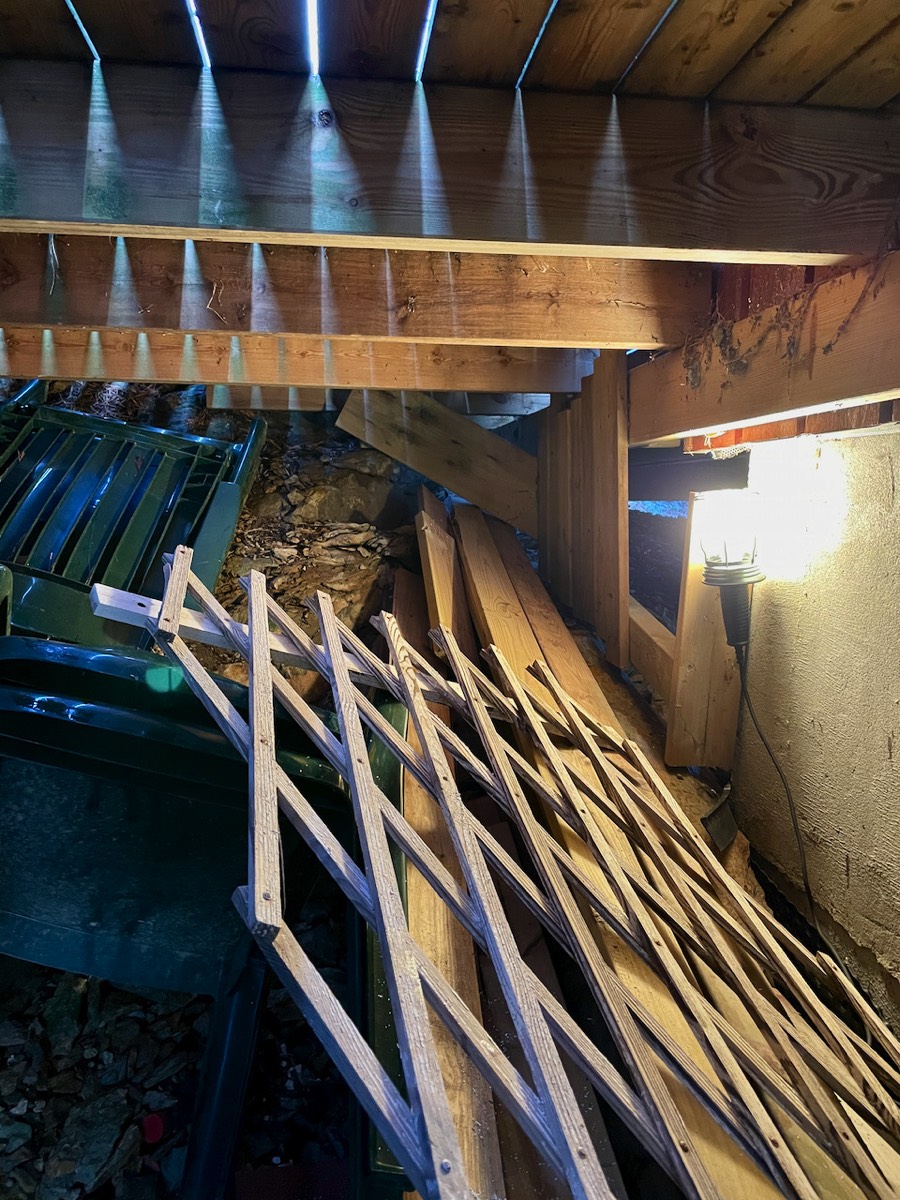 The programming of the light on/off with opening/closing of the shed door is set up using two simple rules in HomeKit, see screenshot below.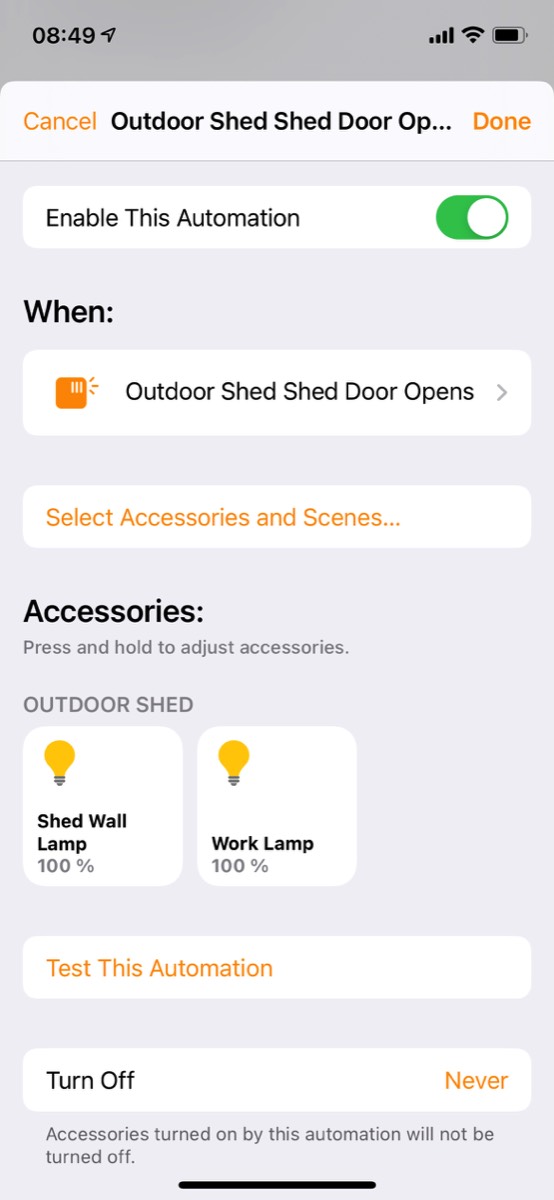 Simple rules for turning on/off the shed light when the door opens and closes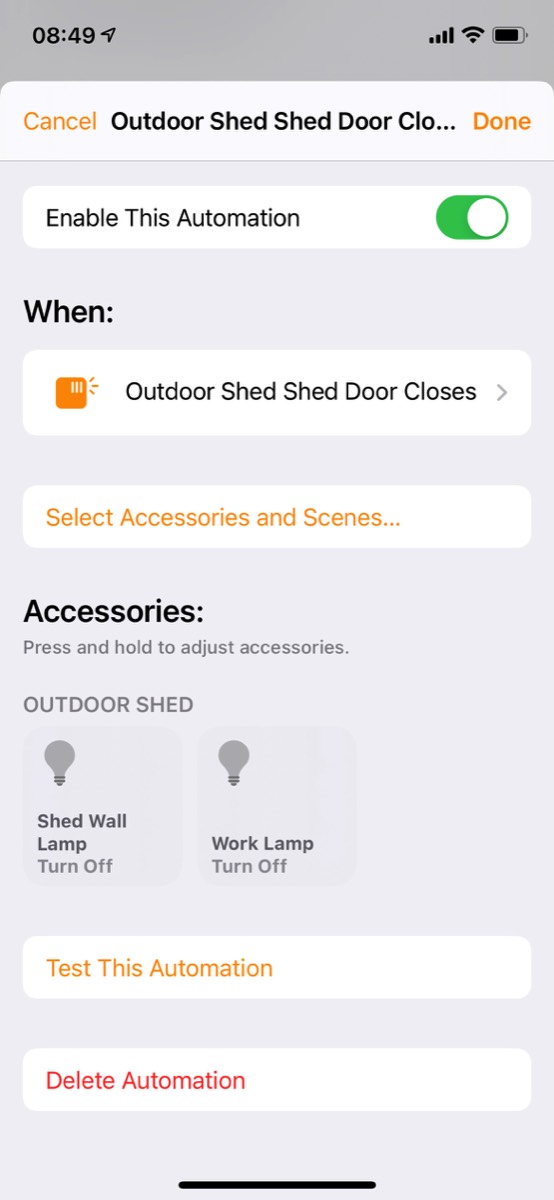 Strictly speaking, there are more components physically located in the outdoor shed, of the smart plug variety, but these are used to control outdoor lights and are therefore described under outdoor.
The devices in the outdoor shed (where the tamper alarm of the door sensor appears as an occupancy sensor for some reason)