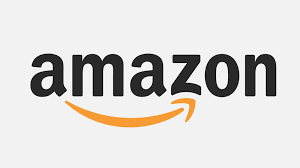 Selected products from this vendor are presented on this page, with my assessments where I have personal experiences to share. The links are primarily directed to the vendor's own pages, in English; for local pages/prices you will have to conduct your own search.
About the vendor and its products
Amazon would a few years ago not be mentioned in connection with smart home products, but this has changed very quickly as Amazon has launched a long list of products in the Echo line based on voice control through (see more under control & automation). New products are launched continuously from Amazon, so I'll only show sme examples here:
Smart speakers, where there are a number of versions available, like Echo, the smaller Echo Dot (which in the latest version also has a clock display), the largest version Echo Studio, den lille Echo Spot with screen, the Echo Show with a larger screen, Echo Flex, which can be plugged directly into a power outlet, etc.

A smart lamp (for childrens' rooms), Echo Glow

A microwave oven, AmazonBasics Microwave, and a more capabel overn, Amazon Smart Oven, both with Alexa

Smart wearables with Alexa built in, both smart glasses, Echo Frames, and a smart ring, Echo Loop

An Echo solution for the car, Echo Auto
There is an Amazon Alexa-app for different types of devices, and there are so-called skills for a wide range of devices and services.
Notice that on phones, the table might only display in landscape mode
| Component | Room | Experiences |
| --- | --- | --- |
| Echo Dot (2. generation) | | It should be said that this is not much used in our house, it was partly acquired for voice control of the garage doors (but with Siri Shortcuts support launched shortly after, this need disappeared). Setup and use of the Echo is quite easy, although I do worry more about privacy and security with this device than HomeKit. It supports some devices that HomeKit does not, but vice versa it does not support many devices we have integrated into HomeKit. With regard to more advanced programming, I find that it falls short of both HomeKit and other more complex ecosystems. |