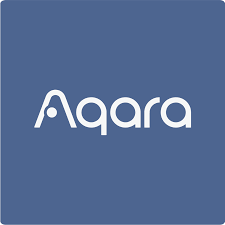 Selected products from this vendor are presented on this page, with my assessments where I have personal experiences to share. The links are primarily directed to the vendor's own pages, in English; for local pages/prices you will have to conduct your own search.
About the vendor and its products
Aqara (which is a brand name under the Chinese company Xiaomi, and where some products appear as either/both Aqara, Xiaomi or even Mi/Mijia) delivers many different products for the smart home. There are a number of base stations for connecting the devices, where some of them will be updated to support Matter December 2022 and a new M3 base station will launch in 2023. In any case, the products can take any input voltage so only a power plug adapter is required, which is typically offered as an option when ordering from China. As many sites point out, many of the products from Xiaomi/Aqara seem aimed at the Chinese home market, which means that the location in the app must be set to mainland China, but this doesn't seem to have any practical consequences. Aqara offers a number of components for use together with the mentioned base station, but man of them also work without it.
Some selected products are (not of all of these are presented on the English Aqara page):
Wireless light switch, Wireless Remote Switch, single or double

Smaller wireless switch, Wireless Mini Switch (requires Aqara Hub)

Remote controller, called a Cube Controller

Wired wall switch, Wall Switch, single or double, to replace an existing wall switch, this is based on ZigBee and requires either the Aqara Hub or the mother company's Xiaomi Hub.

There is also a wired smart switch with an LCD display, called Aqara Smart Scene Panel Switch S1 Touch Screen, and a Smart Rotary Dimmer Switch

And another related product, for the Chinese market, is a smart power outlet, including a USB outlet, which has a built-in Zigbee hub

Smart Plug, which does not seem to be made in versions for EU plugs (requires Aqara Hub)

Door & Window Sensor (requires Aqara Hub)

Motion Sensor (requires Aqara Hub)

Presence sensor, Human Presence Sensor, which does not use batteries, but is connected to power

Temperature & Humidity Sensor (requires Aqara Hub)

Vibration Sensor, which primarily seems meant to secure items again theft (requires Aqara Hub)

Water Leak Sensor (requires Aqara Hub)

Smoke/Gas Detector, Smart Smoke & Gas Detector, which is marketed as Aqara, Xiaomi, and even Honeywell (requires Aqara Hub)

Smart bulb, LED Light Bulb, with white light and E27 socket (requires Aqara Hub)

Control device for air conditioning, Air Conditioner Controller, which was fairly recently launched and seems to have the same functionality as similar products from Sensibo or tado, but it is unclear whether it can be used in countries with different wall outlets as China, since it is plugged directly into the socket without any wire)

Smart wall socket, Wall Outlet, but this is only available for China

Control device for "horizontal" curtains, Curtain Controller, also said to be available only in China, but could perhaps be used elsewhere

Control device for shades/blinds, Aqara Roller Shade Controller, which is not presented on the Aqara home page, but is for sale

Smart door lock, Aqara Smart Door Lock S2, also only available in China

Smart camera, Aqara G2H and G3, with built-in motion sensor and which can also function as a hub for other Aqara products

Smart pet feeder, Smart Pet Feeder C1, with built-in camera
From around the turn of the year from 2018 to 2019, the base station, Aqara Hub, is compatible with HomeKit. There are also skills for Amazon Alexa for Aqara and there is also supposedly support for Google Home, at least for some of the Xiaomi products. Aqara has also launched several versions of the base station and even some of the cameras function as a base station.
To worsen the confusion about brand names further, some products have recently been launched which seem to be manufactured by the company Opple, but which are marketed as Aqara (and appear as devices that can be added to the Aqara app). These are, at least not by now, to be found on the (English language) pages of Aqara, but are nevertheless for sale via for example Banggood or Ali Express:
Aqara Opple Wireless Smart Switch, which is a smart wireless switch that comes in editions with respectively two, four, or six individual "buttons" allowing control of a number of devices/scenes (this is per now not presented on Aqara's English pages, but can be found on the Chinese)

Several smart lamps:

Aqara Opple MX960 smart ceiling lamp, rectangular with dimensions 95 x 63,3 cm
Aqara Opple MX650 smart ceiling lamp, circular with dimensions 64,8 cm
Aqara Opple MX650 smart ceiling lamp, circular with dimensions 48 cm
In our home we have a good number of Aqara products, and it started by looking for a way to solve a problem I had found no other solutions for, where the Wired Wall Switch is rather unique in that it can be used together with old-fashioned fluorescent light tubes. This switch has really procreated, see details in the table below. Overall, the experiences with Aqara are very positive; there are solutions for problems none/very few others can solve, the prices are very reasonable, they are easy to set up and put to use, and I have so far had only a very few cases where the base station had to be restarted.
Notice that on phones, the table might only display in landscape mode
Component
Room

Experiences

Aqara M2 Hub

The first Aqara components we purchased were originally integrated into HomeKit via Homey's Aqara app, which required some "trickery" to get both switches to appear in the Home app. Later, we bought an Aqara Hub and connected the components directly to this, which was much easier. We have had both a pure WiFi-connected base station, M1S, and now one that is connected using ethernet, M2.

Wired wall switch x 8

Office, kitchen, master bedroom, stairs, basement living room, laundry room, guest room 2, and garage
The experiences with these switches are generally very positive. They are easy to physically connect and set up in the Aqara app, which automatically makes then appear in the Home app as well. This allows controlling connected lights using either the physical switch or digitally. A big advantage is, as mentioned above, that they can handle old-fashioned fluorescent lights, but notice that the switch unit itself if quite bid and might not fit in any type of wall recess. If so, it must be installed in an external wall box, thus sticking a little out from the wall.

Wireless mini switch x 4

Library

,

master bedroom

,

office

, and

living room
These are also impeccable; they are very small and easy to place without being in the way. It is possible to define three types of actions based on different types of button presses and are thus very practical when wanting to control a device using a physical switch.

Motion sensor x 4

This is very affordable and practical motion sensor. It is somewhat larger than the smallest ones on the market, but it compensates for this by having a mount that allows swiveling it 90 degrees. It does not have a rechargeable battery, but the battery lasts long, according to Aqara up to two years. Contrary to some competing products it does not measure temperature or light level.

Door/window sensor x 10

Office x 2, library, master bedroom, living room, guest room 1, guest room 2, outdoor shed, tool shed, and outer hallway
Small and handy sensor that is easy to install, does its job, and has good battery life. It does not measure temperature, as some such sensors do.

Water lek sensor x 2

Laundry room and downstairs bathroom
These two monitor for water leaks and are, like the other sensors, small and reliable

Vibration sensorer x 3

Laundry room and tool shed
Another affordable and good sensor which does what it is supposed to

Temperature sensor x 2

Attic and (storage room beyond the) laundry room
These sensors measurement both temperature and humidity, and have never caused any problems

Aqara Opple Wireless Scene Switcher x 3

Office, library, and master bedroom
These are almost what I'd call a stroke of genius! They are reasonably priced, have a shape and size that make them fit much better next to old-fashioned wall switches than similar products from other brands, and each button can be programmed for short, long, and double press so that an immense amount of functions can be controlled from one such switch. It is also worth mentioning that nothing in the box or on the Aqara site says anything about changing battery, only that the battery life is two years. This has led some reviewers to express uncertainty about whether the switch must be replaced when the battery is discharged. One of our switches came with a battery that quickly ran out, but it was very easy to replace (Aqara customer support sent me a short video how to do it).

Aqara G2H camera x 2

Outdoor
This is, at least at the time of writing, the by far most reasonably priced camera that is natively HomeKit compatible. Compared with other cameras we have, it lacks nothing; it is easy to set up and mount, offers good image quality, responds fast, and looks discrete.
Human presence sensor
Basement living room
This was purchased to solve the problem that the cats of the house manage to trigger tradition motion sensors and thus unnecessarily turn on lights. With this sensor, we avoid this problem, and it keeps the light on even when people remain motionless in the room.