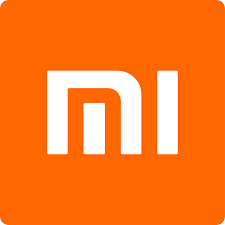 Selected products from this vendor are presented on this page, with my assessments where I have personal experiences to share. The links are primarily directed to the vendor's own pages, in English; for local pages/prices you will have to conduct your own search.
About the vendor and its products
Xiaomi is the name of the mother company itself, which partly owns other companies that market their products under their own brand names and partly offers a broad spectrum of products marketed under various brand names. For the smart home, many of the products carry the Aqara or Smartmi name, while many lighting products are delivered by Yeelight. The Xiaomi products proper are normally branded Xiaomi, Mijia, Redmi, or Mi. There are also many cases where seemingly identical/similar products are sold under different brand names, so this is somewhat confusing, which is made even more unclear by some of the products not being found on the Xiaomi homepage, only in online stores like AliExpress, Banggood, etc. With great possibility that something relevante has been left out, I consider the most relevant Xiaomi products to be:
Smart plugs/power strips, a smart plug also for European plugs, but power strips only for other types of plugs

Smart light bulbs, in different version, like Mi LED Smart Bulb, in E27 with color (identical or similar bulbs are also sold under the name Yeelight)

Smart lamps in many different designs, e.g.:

Smart desk lamp, Mi LED Desk Lamp, which was also announced in a "pro version" in January 2019 and which has HomeKit support

Smart night lamp, Mi Motion-Activated Night Light, with built-in motion sensor

Smart bedside lamp, Mi Bedside Lamp, which seems intended for the US market

Smart ceiling lamp, Mi Smart LED Ceiling Light, which is a twin products of the same lamp from Yeelight

Smart door locks, e.g. Xiaomi Mijia Smart Door Lock, but I am not sure whether these are sold/can be used in Europe. A newer version, Xiaomi Smart Lock R5, even uses facial recognition to unlock the door.

Smart air treatment products:

Air purifiers, which comes in different versions, like Mi Air Purifier 2. Under the brand name Smartmi two other versions are offered; Smartmi Air Purifier and Smartmi Air Purifier P1, where the latter is HomeKit compatible.

Smart fans, marketed as Mi and Smartmi

Humidifier, e.g., Smartmi Evaporative Humidifier

Various sensors, like:

Air quality sensor, Xiaomi PM2.5 Air Quality Detector

Smoke detector/alarm, Mi Smart Smoke Detector (this is also marketed as Honeywell), with built-in siren

Gas sensor, Mi Smart Gas Detector (which is also marketed as Honeywell), which detects methane gas and has a built-in siren

Sensor set, Mi Smart Sensor Set, which seems to contains Mi editions of similar sensors from Aqara, consisting of door/window sensor, motion sensor, and base station/wireless switch

Mijia Light Sensor, a light level sensor which per now is not presented at the official Xiaomi pages, but is for sale through, e.g., Banggood

Base station, which are sold in versions from both Aqara and Xiaomi Mijia Smart Multi-functional Gateway WiFi Remote Control

Wireless switch, Xiaomi Mijia Smart Switch

Smart products for plant care:

Xiaomi Flower Monitor, which measures several plant environment parameters

Xiaomi Smart Flower Pot, a flower pot with sensors

Under the brand name Roborock, Xiaomi also makes robot vakuum cleaners, with a number of different models available, like Xiaowa E3, Roborock S5, and Roborock S6

In addition, there are a number of different cameras (under the brand names Xiaomi, Mi, Da Fang, Xiao Fang, etc.) and other products on the borderline between smart home products and general consumer electronics, like washing machines, TVs, etc., but these are not presented in more detail here
Regarding integration with other platforms, this varies among the products; some support Amazon Alexa, Google Home, as well as Apple HomeKit (HomeKit has the least support, but there is a rich selection of plugins/apps for Homebridge, SmartThings, and Homey), other just one or two of these, or IFTTT. A general challenge of Xiaomi products is that they are region-locked (much the same way as DVDs). Even worse is that in the app, one has to choose a region and then only the devices for that region are shown, which means that one might have to change country to access some devices.
For a long time, I had no personal experiences with Xiaomi products, but we now have some devices (in addition to a number of Aqara components, which are really from the same company), see details in the table below.
Notice that on phones, the table might only display in landscape mode
| Component | Room | Experiences |
| --- | --- | --- |
| Mi LED Desk Lamp | | The experiences with the lamp are very good; it is solid, works perfectly in HomeKit, and provides many options for adjusting the light, including predefined moods. If anything, an objection could be the price, which is rather high. |
| Xiaomi xiaofang Smart 1080P WiFi IP Camera | Outdoor | The camera was surprisingly cheap, even considering the specifications, but it is obvious that it is only meant for the Chinese market. Partly, you have to choose "Mainland China" as region to be able to connect it in the Mi app and partly are the voice prompts issues by the camera only in Chinese. But when it has been set up, it works well, albeit with resolution that won't blow your mind. An extra bonus is that it is fairly easy to hack it with new firmware, which means we have integrated it into HomeKit. |
| Xiaomi 4 in 1 Plant Flower Care Smart Monitor | Living room | After some startup problems, where it had to be added to the Mi app every time we wanted to access it, it now works well. It measures relevante data and since it is possible to tell the app which plant it monitors, it provides advice about when it needs water, more lights, etc. |
| Mi Air Purifier 2S | Uninstalled | After about a year of use, an issue appeared; the unit makes a loud whooshing noise, coming from the dust sensor, and it was returned. |
| Xiaomi RoboRock S6 | Library | Having gotten tired of dragging our "manual" vacuum cleaner around the house to vacuum after the animals, we finally took the plunge and got a robot. And we love it, how it tirelessly does the work for us, and how intelligent it is, by avoiding going down stairs, running an efficient cleaning pattern, and even having a mop function to clean the floors. As with the air purifier, I hate how the geo-linking means I also have to control this from an iPad set to Singapore, but we manage it. It is not natively HomeKit compatible, but I have set that up through Homebridge. |
| Mi Home EU WiFi smart plug | Uninstalled | This is a perfectly alright smart plug; it is slightly bigger than the smallest on the market, and it has a blue light one can like or dislike to indicate on/off status. My only problem with our WiFi edition (it also comes in a Zigbee edition) is that it cannot be connected to HomeKit. It was therefore taken out of use and sold. |