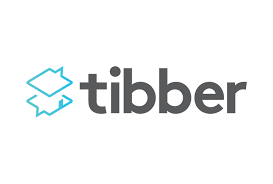 Selected products from this vendor are presented on this page, with my assessments where I have personal experiences to share. The links are primarily directed to the vendor's own pages, in English; for local pages/prices you will have to conduct your own search.
About the vendor and its products
Tibber is probably a somewhat unexpected company to present on a smart home page as its primary business is selling electric power. But what makes the Norwegian company Tibber far more exciting than the average power company is that it offers different types of integration with smart home solutions. Lately, a dedicated Tibber product; Tibber Pulse, which is a small device that is connected to the power meter and displays real-time power consumption in the Tibber app.
We have both a Pulse, see details below and more under climate control, and activated power-ups for Afore solar panel inverter, Netatmo, Homey, Easee charging robot, Mill heating sources, Mitsubishi heat pump, Philips Hue, and tado heat pump control
Notice that on phones, the table might only display in landscape mode
| Component | Room | Experiences |
| --- | --- | --- |
| Tibber Pulse | | The Pulse unit was very easy to install, you only have to get the local utility to open the HAN port on the power meter. Both displaying power consumption via Pulse and the connection to the other devices mentioned work fairly well, though I could have wished for even more automatic control of devices based on power prices and consumption during the day. It is possible to define some rules in Homey, but this is somewhat cumbersome. |