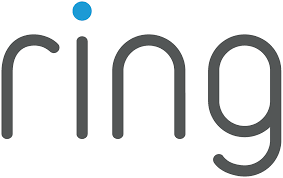 Selected products from this vendor are presented on this page, with my assessments where I have personal experiences to share. The links are primarily directed to the vendor's own pages, in English; for local pages/prices you will have to conduct your own search.
About the vendor and its products
Ring is a company that originally started by offering one product only, a smart doorbell. Later, the company has both been acquired by Amazon and the product range is constantly being extended. This makes it near impossible to maintain a complete overview, so some of the products are (notice that the product selection is much more extensive on the US site than European ones):
Smart doorbells, in some different versions; with battery or wired, and with accessories in the form of an extra chime and solar charger

Security cameras, also these in some different versions; for indoor or outdoor use, with battery, solar charger, or wired power, with or without floodlight, etc.

Smart lighting, a relatively new product category from Ring that covers a number of individual components (which to a smaller or larger extent can be integrated with one another through the Ring app, and where more advanced functionality requires installing a so-called Ring Bridge base station):

Spotlight Battery, a wireless spotlight with built-in motion sensor

Floodlights, more powerful wireless light with built-in motion sensor and different power solutions; Floodlight Battery, powered by battery, Floodlight Wired, with wired power supply, and og Solar Floodlight, with solar panel

Pathlights, wireless pedestal light to be used at walkways etc. with built-in motion sensor and different power solutions; Pathlight Battery, powered by battery, and Solar Pathlight, with solar panel

Steplights, another light meant for walkways, decks, etc. with built-in motion sensor and different power solutions; Steplight Battery, powered by battery, and Solar Steplight, with solar panel

Smart light bulbs, in two versions (these can only be used in North-America):

A19 Smart LED Bulb, with white light

PAR38 Smart LED Bulb, also with white light

Motion Sensor, which can be integrated with the different lights/cameras

Transformer, which allows integrating other light sources into a Ring smart lighting system

Security system, another comprehensive product category with components (and services) consisting of products such as:

Alarm Flood & Freeze Sensor, water sensor that warns of leaks and frost

Alarm Smoke & CO Listener, which is not a smoke detector in itself, but a detector listening to sirens from existing smoke detectors and uses signals from these to warn the Ring security system

Panic Button, which can be used to request assistance

Alarm Motion Detector, classic motion sensor

Smart system for opening gates, Access Controller Pro
Both the doorbells/security cameras are controlled from a dedicated Ring app. In addition, there is support for Amazon Alexa, Google Assistant, and IFTTT, but still not for HomeKit, even if this was announced a long time ago. There are, however, both a Homebridge plugin and a Homey app as well as support for integration with SmartThings.
Notice that on phones, the table might only display in landscape mode
| Component | Room | Experiences |
| --- | --- | --- |
| Video Doorbell | Uninstalled | We grew more and more displeased with this doorbell, until it was eventually replaced by a similar product from Netatmo. There have been several issues; first one of the security screws was broken (something many have experienced) and was not possible to remove. Luckily, I was able to screw/push it far enough in that the doorbell could be taken down for recharging (though only secured by one screw), but later the mount for the other screw broke. We also installed a solar charger, but after a short while, the doorbell stopped takking charge from it. Furthermore, a couple of times seen the device lost its connection with the app, and reconnecting it could be tricky, including having to turn off the 5 GHz band of the mesh WiFi system. And of course, we sorely missed HomeKit integration, even though we are able to have it appear in the Home app through both SmartThings/Homebridge. |
| Chime | Uninstalled | This is a small device that is plugged directly into a wall outlet and ensures that when someone comes calling, there are not only notifications sent to smart phones/tablets/watches/etc, but that there is also a sound in the house, like "dumb" doorbells do. As for the doorbell itself, there were cases where it gets disconnected and reconnecting it could be demanding, probably since we have a mesh Wifi system and it is not fond of 5 GHz systems. Otherwise it worked well and it is possible to choose among a number of ringtones. |
| Solar charger | Uninstalled | Having gotten quite tired of frequent warnings about low battery level for the doorbell, we installed a solar charger. This is mounted behind/around the doorbell and should reduce the need for manual charging. However, as mentioned above, it stopped working quite shortly after being installed. |