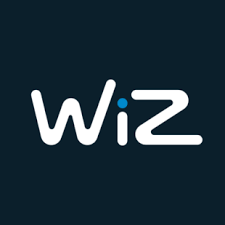 Selected products from this vendor are presented on this page, with my assessments where I have personal experiences to share. The links are primarily directed to the vendor's own pages, in English; for local pages/prices you will have to conduct your own search.
About the vendor and its products
The lighting division of Philips was in 2018 renamed to Signify, but the brand name Philips is still used. Philips Hue is the primary brand name Signify uses for its smart lighting products, but in 2019 Signify also acquired the Hong Kong-based company WiZ Connected (more about its products below the same for Philips Hue).
For consumers who have not been comfortable with Z-Wave and other more complicated setups, Hue was arguably one of the first platforms accessible to "anybody" as a starting point for making a home smarter. The product selection is constantly expanding, across a number of main categories:
A base station, called Hue bridge, which earlier had to be installed first in order to set up a Hue system, but gradually some Hue components also support Bluetooth. This allows simple control without the Hue bridge, but more advanced functions still require it, see more below.

Several so-called control devices, which include:

A smart plug, which is quite similar to alternatives by other manufacturers

Several types of switches, a Tap switch (wireless, with several buttons that can control devices/scenes and which does not require a battery), a Dimmer switch (also a wireless swicth with several buttons to turn on/off/dim devices/scenes and which uses a battery), a Smart button (wireless switch with one button/knob and which requires a battery), and a combined switch/dimmer called Tap dial switch

In January 2020, Hue also launched a type of smart relay switch, called Wall Switch Module, for installation in the wall recess behind an existing switch

Two types of motion sensors, an indoor motion sensor and an outdoor motion sensor (both sensors also measure temperature and light levels)

Smart bulbs, in many different versions, with sockets E27, E14, and GU10 and I many different shapes, with white and colored light, etc.

In September 2019, additional smart bulbs were launched, of the filament type, in some versions and with E27 socket

Smart light sources, where a large selection of different lamps are available, including ceiling lamps, wall lamps, table lamps, spotlights, etc., and from 2022 even holiday lights. In some of these, they contain an integrated bulb, in other cases they are "traditional" lamps with smart bulbs

Smart light strips, in versions with both white and colored light, for indoor and outdoor use, and a light strip designed to be installed on the back of a TV and which syncs with what is shown on the screen

Smart outdoor lighting, which is a line launched in the fall of 2018 and consists of lamps, spotlights, and light strips

Play HDMI Sync Box, which sync smart lights with your home theater using HDMI connections
All Hue products are controlled using a Hue app, but are in additional compatible with a wide range of other platforms, including Amazon Alexa, Google Assistant, Apple HomeKit, IFTTT, etc. Furthermore, there is a Hue Sync app, which allows synchronising the lighting in the room with movies, music, or games.
For many years, all Hue products were based on the Zigbee platform and one had to have a base station as the starting point for a Hue system. In the summer of 2019, the company also started to launch bulbs that support bluetooth, which makes it possible to only buy bulbs without a Hue bridge. The limit is lower range (about 30 feet) and that one cannot set up smart control of the lights (but one can then upgrade with a bridge). For controlling the lights based only on bluetooth, one has to use a dedicated Hue Bluetooth app.
In the fall of 2020 Hue was also one of the first to support so-called "adaptive lighting" in HomeKit, which means that the light temperature is automatically adjusted throughout the day.
Wiz Connected was established in 2015 and offers products/solutions for both the professional consumer markets. Toward consumers, an important selling point has been that there is no need for a base station for connect the lights, since each light has its own "brain". The product selection consists exclusively of different types of smart light sources, but this selection is quite broad:
Different smart bulbs with E27/B22 socket, with colored/white light and in a couple of different sizes/brightness levels, e.g., WiZ Colors A60 (colors, 806 lumen)

Smart bulbs with E14 socket, with respectively colored and white light, e.g., WiZ Colors P.E14

Smart bulbs with GU10 socket, with respectively colored and white light, e.g., WiZ Colors GU10

A number of smart lamps/light sources–table lamps, ceiling lamps, and downlights
Wiz uses WiFi as communication platform, and there is a dedicated Wiz app for controlling the lights.
There is also broad support for integration with other platforms, both voice control through Google Assistant, Amazon Alexa, and Siri Shortcuts (though not HomeKit) as well as manufacturers like nest, Ring, Netatmo, Somfy, and SmartThings.
We have an extensive selection of Hue products in our home (but no Wiz products); lamps (for indoor and outdoor use), bulbs, light strips, sensors, and various control devices, see more specific experiences in the table below. These are mainly controlled using the Home app, except for firmware updates, which must be handled in the Hue app. A small frustration about the interplay with HomeKit are frequent warnings about deviations between setup/naming of devices in the Hue vs. the Home app. If you allow the Hue app to fix this, this is strangely enough solved by overwriting the correct information in the Home app with the erroneous one in the Hue app. Otherwise, we experience very few problems with the Hue products, and I have no problems in recommending them as the backbone of a smart lighting setup.
I should mention, though, that also Hue products sometimes report that they are "unreachable", without any obvious reason for this. Usually, this happens to one bulb/lamp now and then, but I have also had situations where most devices get disconnected. In one particularly bad incident, none of the troubleshooting advice from Hue worked, including changing the ZigBee channel. This lasted all night and in the end we had to turn off the lights manually and go to bed. The next morning, everything was fine again, though, and I suspect this situation was related to firmware updates.
Another issue sometimes occurring has been that all or just one or two of the four buttons on the dimmer switch would not work, i.e., pressing them produces no effect. In the end, I did what I should of course have done sooner, namely contacting Hue support. They informed me that each Hue Bridge is only meant to handle ten control devices, while we have thirteen, and this could cause the issues. We bit the bullet and invested both the money to buy a second bridge and the effort required to remove a number of devices from the original bridge and add these to the new one and re-program them in the Home app. So far it seems to have been worth it; the problem has not appeared since and the motion sensors seem to have become snappier in triggering the responses.
Notice that on phones, the table might only display in landscape mode
Component
Room

Experiences

Hue bridge base station

There is really not that much to say about this, it is the brain of a Hue system, but after the initial setup you don't notice it much. In contrast to IKEA's base station, this can also be accessed from outside the home, but otherwise it is fairly similar to other base stations in that it sits in the office and does its job. There have been cases where it has needed to be rebooted, but these have been far more rare than for IKEA's version. One should though be aware that there is an upper limit of how many lights (about 50) and control devices (about 10) it can handle without problems occurring.

E27 smart light bulb with white light x 10 + 1600 lm x 3

Office, living room, upstairs bathroom, basement living room, hallway, outer hallway, and outdoor shed
As indicated by the large numbers of these we have, we like them. It should be said that most of these were acquired before I "discovered" IKEA's Trådfri line of more affordable bulbs, but they have some benefits compared with the IKEA bulbs; they are easier to add to the system (for the IKEA bulbs, you need a different device in addition to the bulb) and changes to the setup can be done even when away from the home. We have never had any problems with any of these bulbs, not even the one used in an outdoor shed where it gets really cold during winter. The only aspect of the Hue bulbs that could pose an issue is that the shape of the bulb can make it difficult to fit a lamp shade using an on-fitter.

E14 smart candle light bulb with white light x 5

Library

,

living room

, and

kitchen
This bulb is special due to its candle shape, of which there are not that many available. We use these in lamps/light sources that require oblong bulbs, and we have never had any problems with them.

GU10 smart light bulb with colored light x 5 (the link is to the latest version with bluetooth, we have an earlier model

Stairs
The four bulbs of this type we have are all used in wall lamps along the stairs between the basement and the first floor. The reason why we ended up with colored bulbs (which are a bit more expensive than white) is that they were acquired for points and the white light version was not available. It can arguably be useful to be able to adjust the color, but our experience is that these if mostly a gimmick, at least in "utilitarian rooms" like a stair case, and these are always turned to white light (the exception in our house, as mentioned below, is the living room lighting, which we often change color of for Christmas or Easter). Otherwise, these bulbs have been 100% problem-free.
Smart light strip with colored light x 5
Living room

,

kitchen

, and

stairs
We are very satisfied with these. Light strips in general offer a very nice type of lighting that we had none of before I started to smart home upgrading process, but these offer opportunities that traditional bulbs do not. Three of ours have been installed on top of kitchen cabinets and the other one on top of a china cabinet and provide an indirect background light, the last underneath the stairs between the floors. The light strips are easy to install, they can be shortened, and with colors it is possible to, e.g., create a Christmas mood with red light.
Smart light strip for outdoor use with colored light x 3
Outdoor
This is the outdoor version of the light strip mentioned above and therefore quite much bulky, and it is obviously not installed using double-sided tape, but using attached mounting clips (we have also purchased extension power cord with waterproof connectors). As described in the "room description" we use these in different places during summer vs. winter, as they are not recommended using where they can get buried in snow and ice. We have had ours for a good year and have had no problems with them, and they can create much more exciting lighting in the garden.
Milliskin recessed spotlight x 2
Library
This type of spot will normally fit in places where a "non-smart" downlight has already been installed and can therefore easily be used where it might not be possible to just change the bulb to s smart one. The angle can be adjusted and it provides just as much light as the old ones we had did. They have worked perfectly since they were installed and should the bulb stop working, it can easily be replaced by a new GU10 bulb (even allowing colored light)
Calla outdoor pedestal x 2
Outdoor
This is one of many light sources for outdoor use from Hue, and this fits very well in the area where we have installed two of them. It should be said that these as well as most other Hue outdoor lights are designed so that they consist of a "normal" lamp fitted with some type of smart bulb, meaning you probably pay quite much extra for the lamp compared with getting a lamp from a different manufacturer and installing a smart bulb in it. But we like the pedestals, they have a good system for connecting the power cord and we like how they look. A hard winter with a lot of snow caused no problems for them.
Wireless dimmer switch x 4
Master bedroom, hallway, guest room 1, and guest room 2
This is a versatile switch if you can do without a wired version. It has four buttons that can be configured in many different ways, to control single devices as well as more extensive scenes. It is easily installed using double-sided tape and the switch itself is held in place in the frame by magnets, making it easy to move around like a "remote control". I have also seen for sale 3D-printed frames that fit into regular switch panels. I really have no gripes with these switches; the problems we have experiences where a press of a button produces no response has to do with us having too many devices for one base station.
Motion sensor x 7
Office, library, living room, upstairs bathroom oppe, master bedroom, hallway, storage room, and downstairs bathroom
There really are many different motion sensors available on the market, with somewhat different capabilities. Hue's sensor is definitely not the cheapest one, but it does also provide temperature and light level measurement, something we utilize for controlling lights based on light conditions and a ceiling fan based on temperature. The sensors look quite good, are easy to mount, and they have been rock solid.
Outdoor motion sensor x 3
Outdoor
If there are many different motion sensors to choose among, this one is rather unique, as I know of no other sensors designed specifically for outdoor use. It is quite much larger than the indoor version, but it comes with mounts that make it easy to install in different places. Also this one measures temperature and light level in addition to detecting motion, and ours have spent a long winter outdoor without causing any problems.

Philips Hue G93 filament bulb

Kitchen
This is the only smart filament bulb we have in the house, but we like it very much; it is larger than ordinary bulbs, is good-looking with the visible filament spiral, and it gives a nice light. As Hue bulbs in general, it has not given us any problems.
In wall switch module
Hallway
This is a clever product that in a rather unique way solves a common problem in smart homes; that someone uses and old-fashioned wall switch so that smart bulbs lose connection. Many places around the house, we have solved this by installing a smart wall switch, but this in-wall relay is in some cases even smarter. It connects the light from the switch so that it becomes a wireless switch, thus the smart bulb has constant power.