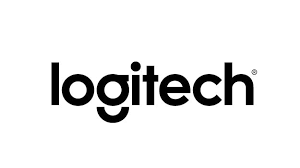 Selected products from this vendor are presented on this page, with my assessments where I have personal experiences to share. The links are primarily directed to the vendor's own pages, in English; for local pages/prices you will have to conduct your own search.
About the vendor and its products
Logitech is probably well known for most people as a manufacturer of all kinds of consumer electronics. These span categories like keyboards, mice, speakers, etc., but also products directed at the smart home. In this category, the most relevant are:
Security cameras, built around the model Circle 2 in different versions and with various accessories and the new Circle View indoor camera with several innovative solutions

Smart doorbell, Circle View Doorbell, which must be connected to power (i.e., not battery-powered)

Smart home, which from Logitech's side is defined to cover their Harmony Hub, different types of Harmony remote controls as well as a couple of other products (sadly, Logitech in April 2021 announced it will no longer make Harmony universal remote controls)

Smart button, POP Smart Button, which is a programmable button where up to three commands can be assigned for a long range of smart devices. A POP base station is included, and the button is compatible with HomeKit.
These are two quite different product categories. The Harmony hub constitutes the brain in a kind of ecosystem where both Harmony remote controls and voice control can be used to control compatible devices, from manufacturers like Philips Hue, Sonos, Nest, Roku, Lifx, etc. In addition, Harmony is compatible with Google Assistant (per now I select countries), Amazon Alexa, and IFTTT, while through HomeBridge it is possible to achieve some integration with HomeKit.
The Circle 2 camera is also compatible with most of the larger ecosystems, i.e.,. Google Assistant, Amazon Alexa, and HomeKit. It also has a built-in motion sensor and can thus be used to trigger other devices. And from November 2019, this was the first camera to support HomeKit Secure Video.
In our home, we have both a Harmony Hub with corresponding remote control and two Circle 2 cameras, see more specific experiences in the table below.
Notice that on phones, the table might only display in landscape mode
| Component | Room | Experiences |
| --- | --- | --- |
| Harmony Hub with Elite/Ultimate remote control x 2 | Living room and basement living room | These remote controls are fourth and fifth in a row of universal remote controls from Harmony we have had, and which we almost depend on to achieve an integrated control of all the home entertainment devices. For the larger smart home, the remote control itself is not the important part, but the Harmony Hub, which via Samsung SmartThings/Homebridge or Homey allows activities programmed in Harmony appear in the Home app. There are some limitations in this, but it mostly works well. |
| Circle 2 smart camera x 2 | Guest room 1 and outdoor | These cameras are solid products; they have a good viewing angle, night vision, and the motion sensor is useful, although its range is less than dedicated motion sensors. The camera stores footage from periods of detected motion and using a so-called "day brief" functionality, it is easy to quickly review these incidents. It is also possible to store footage from longer periods in the cloud, but this requires a separate subscription, which we have not activated (and it does not support local storage on a memory card or utilizing for example Synology's Surveillance Station). The motion sensor appears in the Home app just like any other motion sensor and can be programmed/included in automations. |