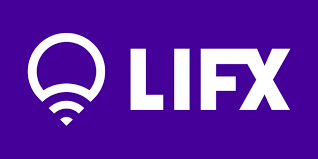 Selected products from this vendor are presented on this page, with my assessments where I have personal experiences to share. The links are primarily directed to the vendor's own pages, in English; for local pages/prices you will have to conduct your own search.
About the vendor and its products
LiFX is a supplier that focuses primarily on smart lighting products. The majority of the products are different types of smart light bulbs, but there are also other interesting solutions:
Smart light bulbs, where Lifx offers a large selection of variants, often focused on color features, including bulbs that emit infrared light that allows infrared-based security cameras to capture what happens, and untraditional shapes, with sockets E27 and GU10

It is also worth mentionening one specific bulb called Candle Color, which has 26 different zones that can be programmed with different colors

Smart light sources, which spans downlight for building into ceiling/wall, LED light strip, light panel and a set of LED beams, called LiFX Beam

A smart light switch, LiFX Switch, a touch switch that replaces an old-fashioned wall switch (for sale from March 2020)
LiFX has is own app, LiFX go. In addition, the products are compatible with one or more of IFTTT, Apple HomeKit, Amazon Echo, Google Assistant, and Homey.
We have no experiences with products from this vendor.