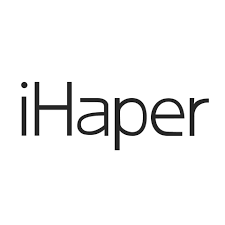 Selected products from this vendor are presented on this page, with my assessments where I have personal experiences to share. The links are primarily directed to the vendor's own pages, in English; for local pages/prices you will have to conduct your own search.
About the vendor and its products
iHaper is a Chines company that offers a few different product types, including a handful for the smart home. These also come in some European versions:
Smart light strip, L3 Smart LED Light Strip, which is 2 m long and uses a USB A plug to connect

Smart light bulbs, one WiFi White Bulb and one colored Smart Light Bulb, with E27 socket

Smart light socket, Smart Wi-Fi Dimmable Light Socket, in format E27

Smart desk lamp, called DL1 Smart Desk Lamp

Smart padlock, Smart Bluetooth Fingerprint Lock, but this is not easy to find any links to, for specifications or to buy
The iHaper products are HomeKit compatible and there is a skill for Amazon Alexa. There is a dedicated iHaper app.
We have no experiences with products from this vendor.