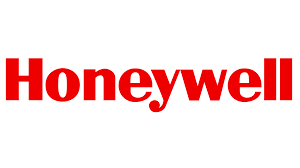 Selected products from this vendor are presented on this page, with my assessments where I have personal experiences to share. The links are primarily directed to the vendor's own pages, in English; for local pages/prices you will have to conduct your own search.
About the vendor and its products
Honeywell is perhaps mostly associated with professional products and the brand might not be equally well known in the consumer market. However, the company offers several products for the smart home, with an emphasis on climate control and security & alarm.
Thermostats, in many different versions like T6 and Single Zone Thermostat

A more complete heat control system, evohome WiFi

Security cameras, in versions like C1 Wi-Fi Security Camera and C2 Wi-Fi Security Camera

Alarm system, evohome Security, with different packages with various components included

Sensor for water leaks and frost, W1 Wi-Fi Water Leak and Freeze Detector
Honeywell's products offer very good support for integration with other ecosystems, including support for HomeKit, Google Assistant, Amazon Alexa and IFTTT. There is also a dedicated app, Honeywell Home App, to control the products.
Owning no Honeywell smart products, I cannot relate any experiences with these, but had we not had the Verisure alarm system installed already, the HomeKit-supported system from Honeywell could have been a good alternative. In addition, we have a Big Ben old-fashioned doorbell that functions as a transformer and chime for our Netatmo smart video doorbell.