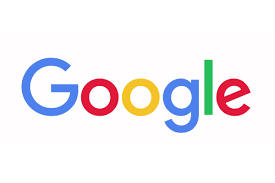 Selected products from this vendor are presented on this page, with my assessments where I have personal experiences to share. The links are primarily directed to the vendor's own pages, in English; for local pages/prices you will have to conduct your own search.
About the vendor and its products
Google is obviously a very large company with a broad spectrum of products and services, but on this web site, I will focus on Google Assistant, which is Google's smart assistant, and Google Home, which is Google's line of physical devices for the smart home. Google Assistant, which constitutes an ecosystem for integration of smart devices from different suppliers, is covered under control & automation; here I will focus on the hardware products. To make things a little more complicated, Google owns the brand name Nest, but Nest products are covered on the Nest page. Some relevant devices under the Google name are:
Google Home, the original smart speaker from Google

Google Home Max, a larger and more powerful version of Google Home

Google Nest Mini, as the name implies, a smaller edition, and which in its second generation has gotten Nest added to its name

Google Wifi, which is Google's system for mesh WiFi

Google Nest Hub/Google Nest Hub Max, a smart "speaker" that also has a screen and can work as a digital photo frame
Alle produktene fra Google og Nest og en lang rekke andre produsenter All the products from Google and Nest and a long list of other manufacturers are naturally easy to integrate into the Google Assistant plat form, and they are also supported by IFTTT. There is of course also a separate Google Assistant app for different devices.
See description of Nest Hub under Nest. On a different note, the process of supplementing our smart home with Google as a platform has confirmed that going with HomeKit was the right choice. Connecting devices to the hub worked more or less without much difficulty, but it is partly frustrating that despite many efforts to troubleshoot this, I still have the same problem as many others report; that "Routines" does not appear as a button in the Google Home app. The only way to to set up routines is the use to Google Home app (not Google Assistant, of course…), go to setting for Google Assistant and find Routines there. Even more negative and limiting is that, at least per now, it is not possible to create automations where events, like detected motion, change in light levels, etc., trigger an action. This means that using only Google Home, most of the controls we have set up for our smart home would be impossible to achieve.