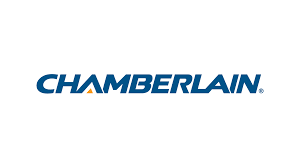 Selected products from this vendor are presented on this page, with my assessments where I have personal experiences to share. The links are primarily directed to the vendor's own pages, in English; for local pages/prices you will have to conduct your own search.
About the vendor and its products
Chamberlain is a major supplier of garage doors and eventually a more extensive line of smart house products under the branding MyQ. There are, as mentioned, several products, e.g., (notice that not all of these work in Europe):
Garage port control, Smart Garage Hub

Smart light switch, Interior Light Switch
Devices in this line are controlled by a MyQ app and are also compatible with Apple HomeKit..