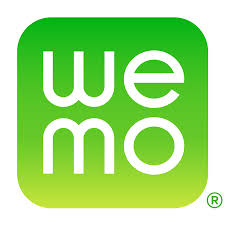 Selected products from this vendor are presented on this page, with my assessments where I have personal experiences to share. The links are primarily directed to the vendor's own pages, in English; for local pages/prices you will have to conduct your own search.
About the vendor and its products
Belkin is the company that among others own the brand name WeMo. As is often the case with American companies, the selection of products for the American market is broader than for the European. In Europe, there are respectively product versions for UK and the mainland, but for the latter, there is no English site, only, e.g., in German or French. As far as I can tell, several of the US products have support for HomeKit, directly or via a base station (WeMo Bridge), but that this does not apply to the European versions. From January 2022, a process has also been started to support the new standard matter. It is also possible to integrate the products with Amazon Alexa and Google Home. The following are the most important products for the smart home:
Smart plug, originally in two versions for indoor use, WeMo Switch, which is a «classic» smart plug, and WeMo Insight Switch, which in addition provides an overview of the power consumption. A newly launched Wemo Mini Smart Plug is a smaller version, and an outdoor version has also been launched; Wemo WiFi Smart Outdoor Plug

Smart light switches, in different versions with or without dimming, e.g., a 3-way light switch (notice that the switches are meant for the North-American market)

Smart water/leakage control, a type of product not many offer, but Belkin has both one solution that can detect a leak and close the water, Phyn Plus Smart Water Assistant + Shutoff, and one (much cheaper) solution that monitors the house's water system for leaks, Phyn Smart Water Assistant. It is unclear whether these will work in Europe, the product page says that 220 V is OK, but there are also requirements for a certain type of valves and I don't have the plumbing knowledge to understand whether these are common types in Europe.

Security cameras, in a couple of different versions; NetCam HD Wi-Fi Camera with Night Vision and NetCam Wi-Fi Camera with Night Vision

Smart video doorbell, which supports HomeKit Secure Video

Control device, WeMo Maker
I hear much good about the WeMo products, especially from people based in the US, but I have no personal experiences with any of them.