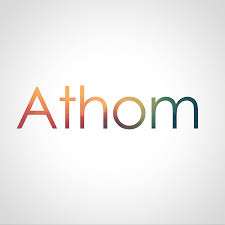 Selected products from this vendor are presented on this page, with my assessments where I have personal experiences to share. The links are primarily directed to the vendor's own pages, in English; for local pages/prices you will have to conduct your own search.
About the vendor and its products
Athom for a long time offered one product; their Homey base station. This supports a large number of protocols and devices; it is claimed that 50,000 products are compatible. What is somewhat out of the ordinary is that Athom itself only delivers the operating system and a few apps, with the system being based on apps for devices being developed by either the producers of the devices themselves or enthusiasts that want devices they own to work with Homey. In the fall of 2021, a new product was announced, called Homey Bridge, which is a smaller and cheaper base station, and a second generation Homey Pro has been announced for delivery in 2023.
We have installed a Homey in our house, as HomeKit support was announced in December 2018. The intention with the acquisition was to investigate partly whether our Homebridge server could be decommissioned and partly whether our Samsung SmartThings hub, which was only purchased to integrate a couple of Z-Wave components, could be taken out of the system. After having installed the Homey, I have ascertained that there are indeed Homey app for most of the products we have. In some cases, this offers opportunities we previously did not have, in other cases, the integration is less satisfying and works better via Homebridge.
What for a while justified the purchase of the Homey is that it allows connecting Aqara components without the Aqara hub, albeit with some issues. After having also acquired an Aqara hub, the Homey is now a solution that don't work through SmartThings or Homebridge. What works where can be unpredictable and often requires trial-and-error.
Notice that on phones, the table might only display in landscape mode
| Component | Room | Experiences |
| --- | --- | --- |
| Homey base station | | If we didn't base our smart home on HomeKit as the primary integration and programming platform, we could probably get by quite well with the Homey, even though some aspects, especially the programming, seems a little more cumbersome than what I am used to. It is also a little vulnerable in that one is dependent on app developers who update the apps when manufacturers make changes in protocols/firmware, something that can take time. In any case, Homey has become an integrated part of our setup, and it is the primary solution for one of the IKEA Trådfri base stations (which eventually developed serious problems with the HomeKit connection), integration of Logitech Harmony into HomeKit, exploiting the Netatmo wind gauge (to control the sunscreen in the living room), connecting some Mill products with Aqara sensors, a Nexa smart plug, Tibber into HomeKit, and a Fibaro motion sensor. |