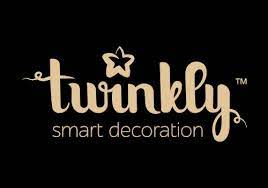 Selected products from this vendor are presented on this page, with my assessments where I have personal experiences to share. The links are primarily directed to the vendor's own pages, in English; for local pages/prices you will have to conduct your own search.
About the vendor and its products
Twinkly is an Italian company that has specialized in very colorful and advanced Christmas lighting. The products are thus limited to this type of lights, but they come in many different types, from LED chains to light strips and even complete Christmas trees with lights.
The products are controlled using a Twinkly-app, and this must be used for more advanced light setup and control. In addition, there is support for Amazon Alexa og Google Home and in 2021, a firmware update was released that also gave HomeKit support to some of the products.
For Christmas 2021, we got a 250 LED Strings chain of Christmas lights, as these har gained HomeKit compatibility. There is a very elegant solution for mapping the lights after they have been put on the tree, and after that they can run some amazing effects, or just work as still lights. We are very satisfied with these; just a shame they will be used only a few days of the year.