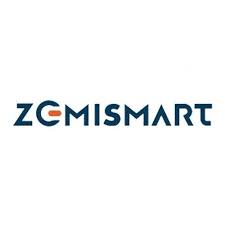 Selected products from this vendor are presented on this page, with my assessments where I have personal experiences to share. The links are primarily directed to the vendor's own pages, in English; for local pages/prices you will have to conduct your own search.
About the vendor and its products
ZemiSmart is a Chinese company with a large selection of products for the smart home. These mainly build on the Tuya platform and offer little support for other platforms, but this changed in 2021 with the launch of a Zigbee hub with HomeKit support. The products among others include:
The mentioned Zemismart Zigbee Hub work with Homekit, with makes it possible to control Zigbee products that ute the Tuya protocol for communication through HomeKit. There are many products supported; light sources, light switches, curtain control various sensors, and even a motor for opening/closing a window (something I have not seen anywhere else)

Smart switches, wired and wireless, for different purposes

Smart plugs, of different types

Smart light sources, of different types

Electric motors, for window covearings of different types and windows

Security products, like door locks, cameras, doorbells, etc.

Smart irrigation control

Smart feeding stations for pets

And more
The products are controlled through the Smart Life app, which is also used by many other Tuya-based products, and there is as mentioned support for HomeKit via the Zigbee hub.
We have no experiences with products from this vendor.