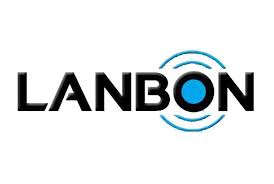 Selected products from this vendor are presented on this page, with my assessments where I have personal experiences to share. The links are primarily directed to the vendor's own pages, in English; for local pages/prices you will have to conduct your own search.
About the vendor and its products
Lanbon is a Chinese company offering a broad range of products for the smart home. It is a little confusing that these are grouped into product lines (L6 WIFI System, L7 WIFI&Zigbee System og L8 WIFI Mesh System) but without any explanation of the differences between these. Some key product types are:
Smart switches, in a number of exciting versions, with touch panel, fingerprint reader, LCD panel, etc. and for controlling lights, curtains, fans, etc.

Smart sockets, in different versions

Smart light strip

Smart relays

Smart doorlock

Sensor for gas

Smart cameras, for indoor and outdoor use

IR repeaters, that can replace remote controls
There is a dedicated Lanbon app for controlling the products. In addition there is compatibility with Apple Homekit, Amazon Echo, Google Assistant, Home Assistant, etc., but the support varies from product to product.
We have no experiences with products from this vendor.