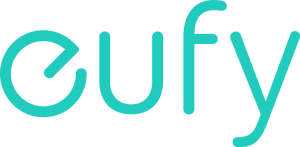 Selected products from this vendor are presented on this page, with my assessments where I have personal experiences to share. The links are primarily directed to the vendor's own pages, in English; for local pages/prices you will have to conduct your own search.
About the vendor and its products
eufy is a company under Anker Innovations, a company with a broad range of products in many different categories. Under the brand name eufy, several different products are offered (there are more products for the American market than other parts of the world so all of these might not be possible to use depending on where you are):
Robot vakuum cleaners, in a large number of models, of which some are connected (there are also "manual" vacuums, but these are not "smart")

Smart lighting, covering a large number of products; smart bulbs and light strips, night lights, smart plugs, and a smart light switch

Smart scales, in a couple of different versions

Security cameras, in several variants for indoor and outdoor use, which are sold in different kits, including some with door/window sensors, and also a combined floodlight/camera

Baby monitors, in different editions

Video doorbells, for connection to power via wires or for battery power
eufy has three apps, Eufy Security for the cameras and doorbells, EufyHome for the robot vacuum cleaners and lighting products, and EufyLife for the smart scales. Many, possibly all, of the products are also compatible with Amazon Alexa and Google Assistant, and recently also support for HomeKit was implemented for some of the cameras.
We have no experiences with products from this vendor.