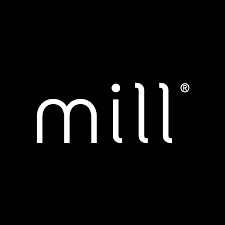 Selected products from this vendor are presented on this page, with my assessments where I have personal experiences to share. The links are primarily directed to the vendor's own pages, in English; for local pages/prices you will have to conduct your own search.
About the vendor and its products
Mill is a Norwegian company which has specialized in products for heating (and to some extent controlling air humidity). The selection covers a range of categories of products based on different heating technologies, but for smart homes, what is of interest is the Mill WiFi line. This contains heaters in different size/capacities, in the form of classic panel heaters, glass panel heaters, oil-filled radiators, and convection heaters. In addition, they offer a smart plug with built-in thermostat, Mill WiFi Socket, which can control old-fashioned heaters which are not online.
All the products in the WiFi line are controlled using a Millheat app. Beyond this, there is no official support for integration with the large smart home platforms, but there is a Mill WiFi app for Homey, and this works reasonably well. In addition, the products can then be exposed to HomeKit (via the HomeKitty app or via a Homebridge plugin), but with somewhat limited functionality.
Notice that on phones, the table might only display in landscape mode
| Component | Room | Experiences |
| --- | --- | --- |
| Mill WiFi Socket | Guest room 1, guest room 2 | This is a rather unique product in that it makes it possible to control old-fashioned electrical heaters from a smartphone. The initial setup was a little fiddly, probably because we have a mesh WiFi system, and depending on how close to the heater the plug is placed, there might be a need to calibrate the temperature it measures compared with the actual temperature. Beyond this, it works very well and gives us a functionality it hardly is possible to achieve in other ways. It should only be mentioned that one of the two plugs gradually started losing its WiFi connection quite often, and had to be restarted. Mill sent me a new plug and this has worked fine so far. |
| Mill AV600WiFi | Office | Mill AV600WiFi, kontor, This is a product we are quite pleased with. On the one had, it is a good-looking heater and on the other, the app control works well. On the negative side, there is no official support for HomeKit, SmartThings, Amazon Alexa, or other platforms, and without being able to integrate it into routines through Homey, we would probably not have replaced the old heater we had. There are also other manufacturers of connected heaters, but as far as I can tell none of these offer much in the way of integration. |
| Mill MB700DNWiFi | Master bedroom | This is the second smart panel heater we have purchased from Mill, and this is a so-called 3rd generation heater, which has both improved WiFi functionality as well as Bluetooth. The result is that connecting the heater was much easier than the previous generation. |