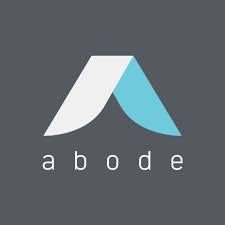 Selected products from this vendor are presented on this page, with my assessments where I have personal experiences to share. The links are primarily directed to the vendor's own pages, in English; for local pages/prices you will have to conduct your own search.
About the vendor and its products
abode is an American company specializing in alarm/security systems. As far as I can tell, the products are only for sale in the US and parts of Canada, where various subscription plans for monitoring and backup based on cellular data are also offered. It is unfortunate that the products are not for sale in Europe and other parts of the world, since the selection of components is broad and there is comprehensive support for the different smart home platforms. Strictly speaking, it might be possible to use a converter to connect devices that require power from power outlets, but I am uncertain whether there are other factors that might still prevent using them outside North-America, e.g., the use of different frequencies for communication.
As mentioned, the product range is quite extensive:
Base station, which comes in two versions; a less advanced one called iota and a more advanced one called gateway. These constitute the core of an abode system and are required to connect components and run the system.

Door/window sensors, in various designs to detect when a door is opened or glass broken

Security cameras and motions sensors, either as dedicated devices or as camera with built-in motion sensor and cameras for both indoor and outdoor use

Various other components, like sirens, control panels, sensors for water leakage, smoke, etc.

More classic smart home components, consisting of a multi-sensor for motion/light/temperature/humidity and a smart plug
There are also kits with selected components for sale.
There is a dedicated abode app and abode has also created its own smart home platform, called CUE. In addition, there is broad support for integration with the other platforms, such as Nest, Google Home, Amazon Alexa, Apple HomeKit, Philips Hue, Ecobee, LIFX, and other devices that use Z-Wave or ZigBee.
We have no experiences with products from this vendor.