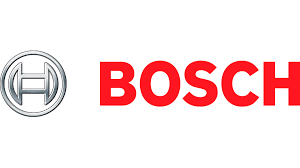 Selected products from this vendor are presented on this page, with my assessments where I have personal experiences to share. The links are primarily directed to the vendor's own pages, in English; for local pages/prices you will have to conduct your own search.
About the vendor and its products
Bosch is a large, well-known company that offers a very broad range of products. In a smart home setting, there are two primary areas of relevance; Home Connect-based appliances and Bosch Smart Home. Both are presented below.
Bosch has an extensive portfolio of home appliances, where gradually more products have been given online capabilities that offer smart home functionality. Bosch (and the sister brand Siemens) label these products Home Connect, which is a type of platform to integrate products with support for this, covering washers/dryers, dishwashers, fridges, coffee machines, and other cooking applicances.
The products are controlled using a dedicated Home Connect App, but there is also support for Amazon Alexa, Google Assistant, IFTTT, Homey, etc.
Bosch Smart Home is the other platform Bosch runs, which is really a competitor to other smart home platforms, like Samsung SmartThings, Panasonic, etc. The platform is centered around security and energy and spans products like:
Smart Home Controller, the base station for the system

Smart Home Radiator Thermostat, a smart control unit for radiator-based heating systems

Smart Home Door/Window Contact, traditional door/window sensor

Smart Home Motion Detector, motion sensor that is smart enough to disregard small pets

Smart Home Smoke Detector, smoke detector with built-in siren
As far as I can tell, a proprietary communication protocol is used to control the devices, which are operated from a dedicated Bosch Smart Home app. There is also a partnership with Philips Hue and support for voice control using Amazon Alexa, and in the summer of 2020, Bosch also implemented support for Apple HomeKit. In the meantime, there is a Homebridge plugin for Home Connect, a Homey app for Home Connect, and some of the Bosch products are supported by SmartThings.
Notice that on phones, the table might only display in landscape mode
| Component | Room | Experiences |
| --- | --- | --- |
| Bosch washing machine | | When our "non-smart" Samsung washer broke down, we acquired this one, partly based on its Home Connect functionality. The machine itself and the smart functionality works very well. |
| Bosch dishwasher | Kitchen | Similarly, the dishwasher was replaced by a Bosch with Home Connect when the old one broke. Our experiences with this one have also been good. |