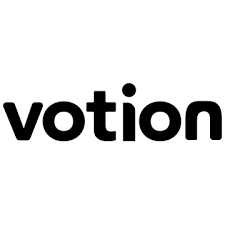 Selected products from this vendor are presented on this page, with my assessments where I have personal experiences to share. The links are primarily directed to the vendor's own pages, in English; for local pages/prices you will have to conduct your own search.
About the vendor and its products
Votion is for me a newcomer in this market, but is a company focused on products for the smart home. At CES in January 2020 several products were announced, but per now there is no information about when these will be for sale or in which countries (it is not easy to ascertain where the company is located).
The product selection spans both traditional devices and some products that no-one/few others carry:
Motion Sensor with LED, a Bluetooth-based motion sensor which also has a built-in LED light, allowing it to also work as a night light

Door & Window, another Bluetooth-based sensor

Leak Sensor, which makes point detection where placed, also using Bluetooth

Light Switch, a wired smart switch (which comes in one and two way versions), based on wifi for communication, but only for 120 V

Smart Outlet, a relatively standard smart plug, for 120 V

Soil Sensor, a sensor to measure soil parameters indoor and outdoor, using Bluetooth, and which can also be linked to the product below

Smart Water Valve, a Bluetooth-based device meant for controlling garden watering by installing it on a faucet

Smart Magnetic Door Lock Controller, this is a different smart door lock, not meant for classic locks, but glass doors with a magnetic lock

Breaker Switch, a smart switch to be installed in the breaker box and allowing turning on/off the whole circuit, again only for 120 V systems
There is supposed to be a Votion Home App for controlling the products, but this does not seem to be available for download as of now. The wifi-based products are also compatible with Apple HomeKit, Google Assistant, and Amazon Alexa, while the Bluetooth devices only seem to support HomeKit.
We have no experiences with products from this vendor.