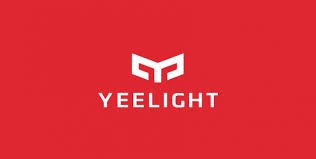 Selected products from this vendor are presented on this page, with my assessments where I have personal experiences to share. The links are primarily directed to the vendor's own pages, in English; for local pages/prices you will have to conduct your own search.
About the vendor and its products
Yeelight is a company under Xiaomi, focusing on lighting products (Xiaomi also has its own branded products for lighting). The selection of products is broad, both light bulbs and lamps/other light sources, but it varies where in the world the products are sold/can be used. An (absolutely not complete) overview of some products are:
Smart bulbs, in different versions:

Yeelight Smart LED Bulb 1S (Tunable White), with white light and with E26/E27 socket

Yeelight Smart LED Bulb 1S (Color), with color and with E26/E27 socket

Filament Bulb, with white light and with E26/E27 socket, and a Yeelight Smart LED Filament Bulb ST64, with white light and retro squirrel cage shape

A separate line of downlights and smart bulbs based on Bluetooth Mesh, consisting of two different recessed spotlights and two color bulbs with respectively E14 and E27 socket (which requires its own base station, which by now is not presented on Yeelight's own page)

Smart light strips, in some different versions; Yeelight Lightstrip Color, Yeelight Aurora Lightstrip Plus, as well as a newly released 5 m long light strip with white light

A number of different peiling lamps (but it is unclear whether these are approved for use in all parts of the world, and some of these are only presented on Yeelight's Singapore site), for example:

Yeelight Crystal Ceiling Light, a square ceiling light

Halo, two ceiling lamps with built-in light strips

Aura, a line of different peiling lamps, circular and square, and in different dimensions

Various smart lamps/lighting products:

Yeelight Staria Floor Lamp, one of the few smart floor lamps on the market

Yeelight Staria Table Lamp, a smart table lamp with a built-in wireless charger for smart phone and other devices

Yeelight Staria Bedside Lamp Pro, a nightstand lamp with integrated wireless Qi charger

Yeelight LE Dysis Bedside Lamp, a bedside lamp with colored light that can be turned on/off by tapping it

Smart desk lamp, in wired version (Yeelight Serene Eye-Friendly Desk Lamp Pro) and rechargeable (Yeelight LED Desk Lamp)

A smart makeup mirror with light, Yeelight Sensor Makeup Mirror

Yeelight Motion Sensor Rechargeable Nightlight, a battery-powered night light with motion sensor

Yeelight Candela, a battery-powered "mood light"

A smart dimmer switch, Smart Dimmer, based on Bluetooth, but which seemingly only works with some selected lamps, namely Yeelight Smart Ceiling Lights and Yeelight Crystal LED Pendant Lamp
The products are controlled using either a dedicated Yeelight app or the Mi Home app, but for setting up HomeKit integration, the latter seems best.
Regarding integration with other platforms, this varies among the products; some support Amazon Alexa, Google Home, as well as Apple HomeKit, other just one or two of these.
We had for a long time no experiences with products from this vendor, but we now have two light strips, see details below..
Notice that on phones, the table might only display in landscape mode
| Component | Room | Experiences |
| --- | --- | --- |
| Yeelight Aurora Lightstrip Plus | Kitchen x 2 | This light strip got a firmware update summer 2019 that gave it HomeKit support. It was easy to connect via the Mi Home app, which also asked whether it should be ported to HomeKit. Physical installation was also fairly easy, but the double-sided tape was a bit flimsy and it was easy to peel off the whole tape instead of the cover layer. There is even a physical switch, and the strip provides much light in numerous colors. If so desired, it can also be extended, and the extension segments are very cheap. |
| Yeelight 1S smart bulb | Stairs | This is a color bulb that was purchased for use in the aquarium to achieve a redder light. It is bright and was easy to set up, but sadly proved to lose connection so often when placed in the fish tank that we moved it to the stairs. |