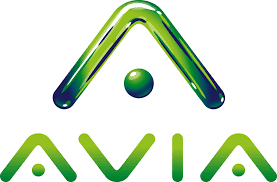 Selected products from this vendor are presented on this page, with my assessments where I have personal experiences to share. The links are primarily directed to the vendor's own pages, in English; for local pages/prices you will have to conduct your own search.
About the vendor and its products
Avia is a British company that has focused on door locks and related products, where the most obvious products is the Avia secure smart lock, a smart door lock for cylinder locks. It can be operated by an iPhone (and other iOS products since it is HomeKit compatible), keyfob, code pad, and manually by key. The lock can be combined with a number of different external handles.
In addition, the product overview page announces a large number of other smart home products coming in the future, e.g., smart plug, system for facial recognition (for integration with door lock), doorbell, security cameras, etc.
As far as I can tell, there is only support for Apple HomeKit when it comes to platforms/ecosystems.
There is also a dedicated Avia app for controlling the products.
We have no experiences with products from this vendor.