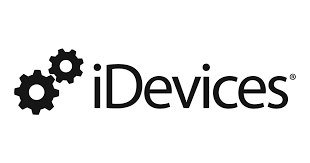 Selected products from this vendor are presented on this page, with my assessments where I have personal experiences to share. The links are primarily directed to the vendor's own pages, in English; for local pages/prices you will have to conduct your own search.
About the vendor and its products
iDevices is an American company that offers a small selection of products for the smart home (notice that none of these are suitable for use in Europe; they are meant for 120 V systems, for American power plugs, and American bulb sockets):
Several types of smart light switches, a wired on/off switch (Wi-Fi Enabled Wall Switch), a wired dimmer switch (Wi-Fi Enabled Dimmer Switch), and a wireless switch (Instant Switch)

A smart power outlet to replace an existing "non-smart" outlet (Wi-Fi Enabled Dual Control Wall Outlet)

A double smart plug/strip for outdoor use (Outdoor Switch)

A smart light bulb socket, which also offers dimming (Connected Light Bulb Adapter)

A smart thermostat (Wi-Fi Connected Thermostat), which runs on 24 V, but I have seen instructions posted online on how such thermostats can be installed also in Europe
iDevices has its own app for control of the products. There is also support for Apple HomeKit, Amazon Alexa, and Google Assistant as well as IFTTT.
We have no experiences with products from this vendor, but it offers a couple of products that I would like to be able to use here in Europe, like the smart wall outlet and outdoor smart switch.