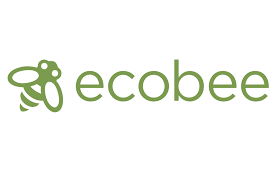 Selected products from this vendor are presented on this page, with my assessments where I have personal experiences to share. The links are primarily directed to the vendor's own pages, in English; for local pages/prices you will have to conduct your own search.
About the vendor and its products
Ecobee is a Canadian company that has primarily focused on smart thermostats, perhaps some of the "smartest" you can get. These are, however, at least not right out of the box, possible to use in 220 V systems in Europe (there are instructions how to work around this). As the product range has been expanded, it now consists of:
Smart Thermostat with voice control, the newest edition of the thermostat

eobee3 lite, a somewhat more basic edition

SmartSensor, an external sensor for temperature measurements

ecobee Switch+, a smart light switch with built-in temperature sensor and voice control
SmartCamera with voice control, an indoor security camera with night vision and two-way audio

SmartSensor for doors and windows, a door/window sensor which also has a built-in motion sensor (in some countries, the service ecobee Haven is offered, for home monitoring based on the different components)
There is a separate ecobee app, but ecobee is also compatible with HomeKit, Amazon Alexa, Google Assistant, IFTTT, Samsung SmartThings, and even Microsoft Cortana.
We have no experiences with products from this vendor.