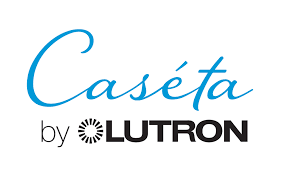 Selected products from this vendor are presented on this page, with my assessments where I have personal experiences to share. The links are primarily directed to the vendor's own pages, in English; for local pages/prices you will have to conduct your own search.
About the vendor and its products
Lutron is an American company that produces a wide range av electrical systems products. In a smart home setting, Lutron is especially interesting due to a line called Lutron Caséta, and this is one reason why I miss living in the US; the products only work in 120 V systems, thus not in Europe. In this series, there are some products that have very few, if any, equivalents for Europe, and several types of components are covered:
Various smart switches, both to replace existing switches and for plugging into a power outlet, in versions for turning on/off lights, dimming, and even for controlling a ceiling fan

An outdoor smart plug

Various smart remote controls, called Pico, to control lights, ceiling fan, audio components, etc.

Motion sensor, announced at CES in January 2020, with 10 years battery life

A base station, Smart Bridge, is required, and this is also sold in various kits together with other components

At CES 2020, a Smart Wireless Repeater was also announced
There is a dedicated Lutron app to control the products. In addition, the products are compatible with IFTTT, Apple Homekit, Amazon Echo, and Google Assistant.
Lutron also has a line of smart shades, called Serena, which is not possible to use in Europe either, and a smart dimmer, Lutron Aurora, is being launched as part of the "Friends of Hue" program.
We have no experiences with products from this vendor.