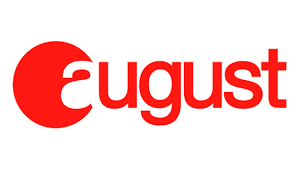 Selected products from this vendor are presented on this page, with my assessments where I have personal experiences to share. The links are primarily directed to the vendor's own pages, in English; for local pages/prices you will have to conduct your own search.
About the vendor and its products
August is a rather focused manufacturer in that the products are centered around security products, more specifically smart door locks (both versions only fit deadlock bolts, which are common in the US) and a smart doorbell/door camera:
Smart Lock Pro + Connect

Smart Lock + Connect

Wi-Fi Smart Lock, a smart lock with built-in wireless network radio so no base station is required

Doorbell Cam Pro
The August products have extensive support for integration with other manufacturers and platforms, including HomeKit, Google Assistant, Amazon Alexa, IFTTT, SmartThings, etc.
There is also a dedicated August app for controlling the products.
We have no experiences with products from this vendor.