SOLUTIONS FOR CLEANING AND FOOD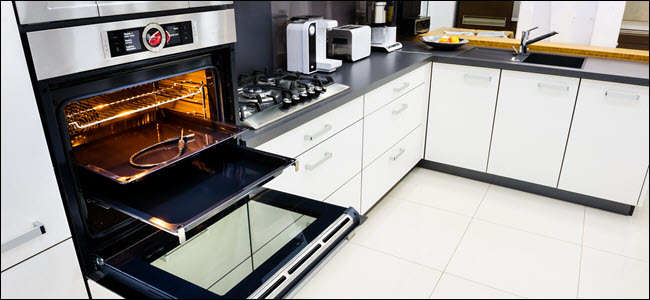 This is arguably a kind of "miscellaneous" category for products that might fit more or less together and which don't logically belong to any of the other categories. The common denominators is that these are products that typically have existed for a long time in non-smart versions (with a very few exceptions), but which gradually have become smarter and smarter, and that they are the type of products that simplify everyday life (most of them are also find in the white goods section of an electronics store).
As for the other systems/product categories, min definition of "smart" is that the product is online and can be controlled/monitored from an app on a smart phone/computer/etc., be integrated into a more extensive smart home system, or be voice controlled through a smart assistant. Even if this varies significantly, this product category is to a larger extent than others characterized by being possible to control from a dedicated manufacturer's app, but offering less opportunities for broader integration with more extensive ecosystems.
The most important products belonging to this category, I will argue, are:
Smart vacuum cleaners, which might be the smart appliance with the longest history and thus offers a broad selection of products to choose among. A smart vacuum cleaner is equipped with sensors, an intelligent control unit, and are online so that they more or less automatically can handle the vacuuming, charge themselves, and communicate. You can create vacuuming schedules, and the vacuuming performance is now on par with larger, manual ones. They are typically mush smaller than traditional vacuums, most don't have dust bags, and they usually have allergy filters. But you should check to which extent they manage to navigate thresholds, carpets, furniture, etc., and if your home has more than one floor, or even rooms to which the doors are normally closed, you must move the robot around yourself. If you have pets, consider how they will react to a vacuum robot. As for specific products, the selection is now large, so some more or less arbitrarily selected examples are iRobot's (the company also makes robot floor moppers) Roomba e5, Neato's Botvac D4 Connected, Eufy's RoboVac 35C, Samsung's VR7000M Robot VC, and Xiaomi's Roborock S6. Several of these support integration with one or more of the smart assistants/ecosystems to extend the possibilities for smart control.

Smart refrigerators, as the name implies, this are fridges that are connected and offer a range of smart functionality. You can operate it/change temperature and other settings from a smart phone, some have cameras that allow using a phone to see what is in the fridge, i.e., if in a store and wondering if something is missing for dinner, they can alert you if the door is left ajar, some can register what they contain and let you know if products are about to expire, and some have a screen that can display all kinds of information. It is claimed that there is still some way to go before they get truly smart, but tailoring the cooling to the foods contained, automatically order products you are running out of, etc., and you should be aware of a certain history of apps/functions for the built-in screen of many smart fridges getting outdated or just stop working. There are not that many makers of smart refrigerators; typically it is large manufacturers of consumer electronics who operate in this segment, with some examples being Samsung's Family Hub line of smart fridges in various dimensions/formats, LG's line of two-door smart fridges with "transparent" door, and Bosch/Siemens' line of smart fridges with so-called Home Connect functionality.

Smart washing machines/dryers, also these are connected appliances and thus possible to control from an app on a smart phone, thus being able operate from anywhere you are. This opens up many opportunities; you can start a program to finish when you arrive home from work and you can see the time remaining of running programs. Many of the smart washing machines automatically portion out detergent so that they use only the right amount, they often offer more advanced washing technology (although this is not exclusive to smart machines), and they are smart enough to not start a program if the door is not fully closed or the water supply off. The selection here is broader than for smart fridges, e.g., smart washers and dryers from Siemens and Bosch with Home Connect smart control, Miele's line of machines with Miele@Home, and LG's machines with SmartThinQ technology, e.g., WM3460CV.

Smart dishwashers, this is not very different from a smart washer for clothes, with the primary feature also here being that these are online and controllable from an app. Like other smart devices, they can then be remote controlled, programmed to run at a desired time or when power costs the least, be integrated with voice control, warn if out of detergent or cut off from water, etc. In addition, they often come with a number of other useful features (which are not necessarily exclusive to smart dishwashers), like more flexible "interiors", internal lighting, window to see into the machine, programs that use less detergent/water/energy, etc. Again, it is mostly the same manufacturers mentioned above for other smart appliances that offer products of this type, like Bosch's dishwashers with Home Connect, Miele's G 7310 SCi AutoDos or Samsung's DW9000M.

Smart ovens/microwaves, these are of course two different products, but I have chosen to describe them jointly as the principles are common to both. Again we are talking about connected products whose primary smart function is that they can be controlled from an (or by voice). This allows remotely operating the oven, monitor its temperature/program from wherever you are, see what is being prepared using a camera built into the oven, program the oven based on online recipes, achieve better safety though remotely activated child lock, alert if the oven is left on while no-one is home, etc. Also here many of the same manufacturers are active, e.g., Bosch/Siemens's Home Connect line also has smart ovens, Samsung offers a NE58K9850WG/AA smart oven, Miele has a H 7660 BP oven with Miele@home, and Miele (like many other manufacturers) also makes combination ovens/microwaves, e.g., H 7840 BM. There are also pure microwave ovens with smart functionality, including the AmazonBasics Microwave, which has the Alexa smart assistant built in.

Smart range/cooktop, where I am thinking of the top itself, which can either be integrated into a smart range with an oven or be a free-standing cooktop. The principles regarding "smartness" are exactly the same as for the ovens mentioned above, but with an additional opportunity for integration with smart kitchen hoods, see below. Miele offers many smart cooktops and Samsung has for example a NZ64N7757GK/E2 smart induction cooktop.

Other smart cooking products, in addition to the ovens mentioned above, there are a number of other food preparation products which are "smart". One device of growing popularity is a sous vide cooker, which cooks the food in vacuum bags and using warm water. Some examples of such are Anova Precision Cooker, Mellow Sous Vide (which also cools the food), or the coming Nise Wave Smart Sous-Vide. Another type is a smart pressure cooker, which typically combines functions like pressure cooking, rice cooking, sautéing, air frying, heating, etc. There are many of these to choose among, for example from Instant Pot, Crock-Pot, or Cuckoo. There are also products that combine a number of functions into one product, with a well-known example being June, integrating a convection oven, air fryer, dehydrator, slow cooker, broiler, toaster, and warming drawer. There are even connected frying pans, from companies like Hestan and SmartyPans.

Smart kitchen hoods, i.e., hoods that are connected and can be remotely operated. The benefits are similar to other smart appliances; remote control/programming, integration with other devices, like a smart stove so that the fan runs in step with the range, or integrating the hood's lights with the rest of the lighting in the home. Also here we encounter many of the same brands, e.g., Bosch/Siemens have smart hoods in the Home Connect line and Miele offers similar products as part of the Miele@Home line.

Smart coffee machines, with the common denominator being machines that in one way or another make coffee (from beans, ground beans, pods, etc.) and are smart, i.e., connected and app-controllable. Basic smart functionality, i.e., remotely starting/stopping/time programming, can in reality be achieved by connecting a non-smart coffee maker to a smart plug (as ong as the machine starts when connected to power), but truly smart machines offer additional functionality. You can typically set it up the night before with the right ingredients and program it to have the coffee ready for when you get up, see the preparation progress on an app, some offer voice control through, e.g., Amazon Alexa or Google Assistant, and the most advanced ones can be integrated into the smart home through for example IFTTT. The selection of products is wide, some examples being different smart machines from Siemens, from Philips, e.g., Saeco GranBaristo Avanti, and Nespresso Expert&Milk.
There are more smart kitchen appliances, like blenders, scales, etc., but I have to draw the line somewhere on how many products to cover, so these you will have to look up yourself. Anyway, this is really a category of smart products where you can spend large amounts of money! Contrary to smart lights, thermostats, etc., which typically cost some tens to perhaps 100+ euros, many of the most advanced smart appliances have a four-digit price tag.
In our home, we have barely dipped a hesitant toe into the water when it comes to this category, by recently replacing our old washing machine by a smart version, see more under the laundry room, and a robot vacuum cleaner was installed in the library.