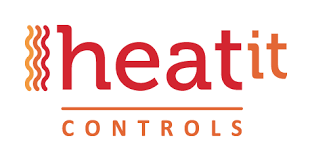 Selected products from this vendor are presented on this page, with my assessments where I have personal experiences to share. The links are primarily directed to the vendor's own pages, in English; for local pages/prices you will have to conduct your own search.
About the vendor and its products
Heatit is a Norwegian company focused on clime control solutions. A line of products is built around Z-Wave and thus possible to integrate in a smart home system. Some relevant products are:
Thermostats, for floor heating, in different color versions

Smart wall switch, Z-Switch, which can be used to control Z-Wave devices

More specialized control devices, e.g., Z-Water for water-based heating
As far as I can tell, the Heatit products are not compatible with any other protocols/platforms than Z-Wave, but there are many solutions for integrating Z-Wave products into, e.g., HomeKit (see more under control & automation). There is also a Homey app.
Personally, I have no experience with Heatit products; we went with thermostats from heatmiser.